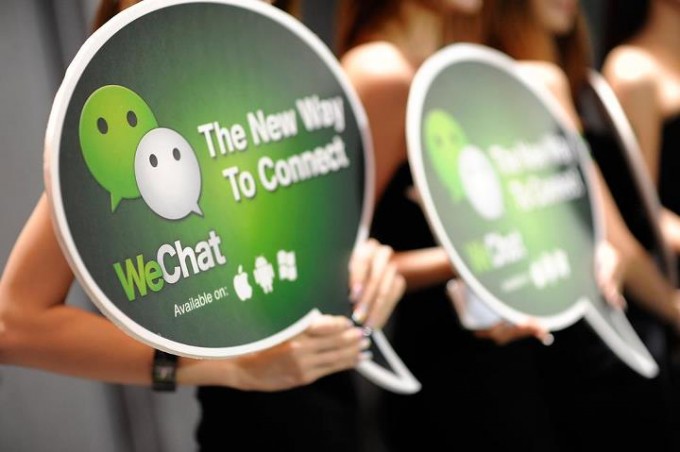 The team behind WeChat, China's behemoth mobile messaging app, released a short infographic yesterday reporting user activity on the eve of the Lunar New Year.
Noting that activity in mainland China peaked from 10PM to to 12AM, WeChat states that it processed 10 million messages in one minute.
That figure dwarfs the one released by Sina Weibo, which stated that it saw 863,000 tweets within a single minute on the same day.
Granted, it's not entirely appropriate to make exact comparisons without seeing numbers and timelines side-by-side, and the two social networks serve slightly different purposes – WeChat works better as a person-to-person messaging app, while Sina Weibo is more open and public.
WeChat also states that on the eve of the Lunar New Year, Beijing was the most active region in China, followed by Guangdong, Zhejiang, Liaoning, and Jiangsu provinces. Collectively, activity from users in these regions accounted for 42 percent of WeChat's global activity.
Meanwhile, users sent twice as many and received three times as many messages on the eve of the Lunar New Year in 2014 compared to the same event last year. WeChat also notes that it saw a significant rise in the number of video messages it processed, which it attributes to the "quiet arrival" of 4G in China.
These figures confirm how WeChat is dominating social media in the China, but we're even more interested in learning how many red envelopes were exchanged WeChat. That gifting scheme, in which users can send a lump sum of money to a group of friends, which is then distributed randomly, marks a brilliant attempt by parent company Tencent to encourage users to bind their bank cards to the app. And binding a bank card to the app opens the door for more purchases on WeChat in the future. WeChat hasn't yet released any numbers regarding its red envelope scheme yet, but we'll keep readers updated if we learn more.
With over 270 million monthly active users, WeChat is a must-have app on the average Chinese person's smartphone. Its rise has led many to speculate the fate of Sina Weibo, the wildly-popular Twitter-like service that by some accounts is experiencing large drops in activity.
(Editing by Paul Bischoff)