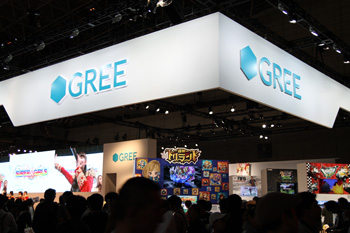 The big news today from GREE, the Japan-based social gaming platform, is that it's now accepting mobile games built in HTML5. The now-HTML5-compatible social gaming platform will roll out in beta starting this month.
Of course, GREE still publishes and hosts games made for iOS and Android. But having mobile browser-based games ensures compatibility across all types of smartphones. All you need is a HTML5 compatible mobile browser to play. On top of that, GREE has also increased its language support from just Japanese and English to include 14 other languages. Plus, the company notes that it "also plans to launch its own in-house social games as web apps." As for payments, the gaming platform is adding support for Paypal alongside the usual array of credit cards; there'll also be a total of 166 mobile carriers supporting gaming payments via telco billing.
HTML5 gaming was a major aspect of the serious deal earlier today between GREE and SingTel.
The other part of the story is simple percentages. GREE wishes to escape paying 30 percent of its app revenue to Apple and Google (both companies take around 30 percent of the income generated by app sales in their stores). It's a logical route to take – delivering games straight into consumers' hands – and I'm excited to see how it pans out.
GREE isn't unfamiliar with mobile browser games. In Japan, many games are still played on mobile browsers. But HTML5 gives developers more room to breathe. Noritaka Kobayashi, VP of the Business Development Department at GREE Singapore, tells me:
We have talked to our third-party partners. Most of them are very interested in building HTML5 games. The competition in app stores is too tough and it's hard to maintain the ranking. So once HTML5 works, [developers] might shift easily.
So far there is only one title in HTML5 — Cerberus Age — for this open beta launch. But more proven titles on the app stores will soon be converted to HTML5 soon.