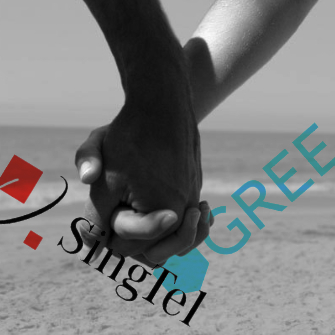 Today, mobile gaming giant GREE announced that it has exclusively partnered up with SingTel to promote its mobile games in Singapore. Besides promoting games, the partnership will allow subscribers to pay for games or virtual items through SingTel direct carrier billing. This partnership, for now, is limited to the Singapore market.
Many folks (myself included) might be surprised and wondering why GREE is focusing so much on Singapore, which just has 5 million inhabitants. Noritaka Kobayashi, VP, Business Development Department of GREE Singapore office, explains that Singapore has a high smartphone penetration rate. According to IDA's statistics for Q1 2012, there are more than 5.9 million 3G users in Singapore.
Contrary to what Singaporeans might think, Kobayashi explains that Singaporean gamers are actually willing to pay for mobile games and in-app items. He tells me:
Compared to the U.S., Singapore's average revenue per user (ARPU) is very close. It depends on the games and weeks. Sometimes, Singapore [could be] higher than the US or even Japan.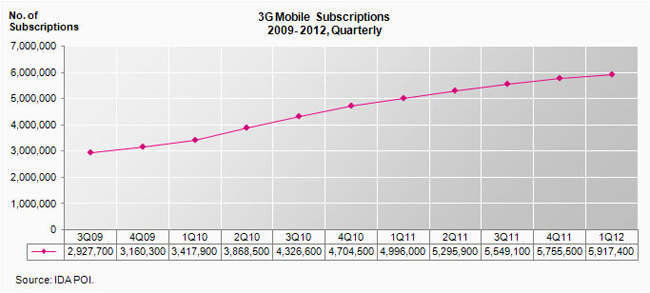 I was also pointed to the game Cerberus Age, which generates ridiculous amounts of ARPU in Singapore. In terms of growth forecast, GREE hopes to grow 500 percent a year in revenue from today onwards across APAC, excluding Japan, China, and Korea.
Besides Singapore, GREE is also targeting strong partnerships in five particular markets: Singapore, Australia, Thailand, Indonesia, Philippines, and India. So if the SingTel partnership works well in Singapore, there's a good chance that the Japanese company will extend this SingTel partnership to Philippines, Australia, India, and Indonesia. Yes, SingTel has subsidiaries in each market.
[UPDATED moments later: Our story on GREE's other big news today, its push into HTML5 mobile gaming, is now online. Clearly it's linked to this SingTel deal, so as to side-step Apple and Google, who each take about 30 percent of app revenue via their app stores].
This SingTel tie-up is set up to promote just HTML5 games. So I expressed the assumption to GREE's APAC head that SingTel is likely taking less than 30 percent revenue share from this partnership. But Kobayashi didn't deny or confirm if my assumption was right.
Cheong Hai Thoo, Head of Multimedia, Group Digital L!fe, SingTel said in the statement:
We are delighted to be the first to offer web-based GREE games with direct billing to our customers on their smartphones. There has been a huge increase in the number of people playing games on their phones and the convenience of paying and receiving one bill while playing GREE's great range of games is a definite selling point.