Remember the big patch Valve promised along with Diretide? It is finally here! Earlier today, Valve announced the Dota 2 Three Spirits Update that includes not just Diretide, but also two new heroes and a lot of new features. The patch also mentions the addition of player item sets as well as three new treasure boxes.
The Three Spirits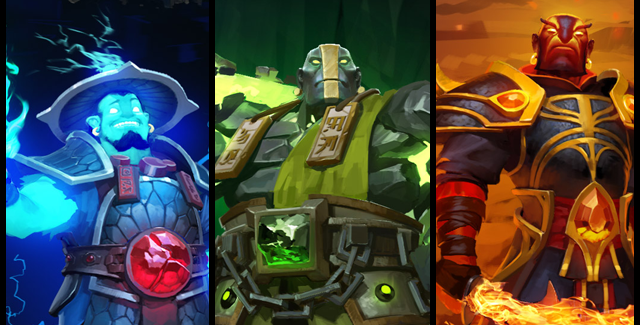 Although the patch is named the Three Spirits Update, the first spirit – Storm Spirit – is already in the game. He is joined by two other spirits —Earth Spirit and Ember Spirit, each with their own backstory. The patch's summary tells of how these spirits are actually related to one another.
Storm Spirit was the first to travel out of the mountains to explore the world. This then made his two other spirit cousins curious enough follow suit. The Earth Spirit and Ember Spirit heroes are new to Dota 2, but have been available in Warcraft 3 DotA (WC3 DotA) prior to this patch.
Coach or get coached
The possibility of an in-game coaching feature is something that had been talked about way before Dota 2 was released to the public. Now, it's finally live. As soon as this patch is implemented in the main client, players can start teaching others how to play Dota 2. Players can choose to coach a single player or a whole team. It will also be possible for multiple coaches can teach a single student. Coaching may be done in bot matches, lobby games or even during matchmaking.
Coaches will have a variety of tools. They are allowed to draw not only on the map and terrain, but also on the student's HUD's. They may also switch to use player perspective to see what they see. Since the coach will be considered to be on the same team as their students, they won't be able to see in-game elements that their students cannot see like map vision, invisible units or warded locations.
Those who follow the Dota 2 scene may be aware of certain teams having coaches apart from their managers. One of the most notable coaches today is the veteran player turned Evil Geniuses (EG) coach Jacob "Maelk" Toft-Andersen. Should this in-game coaching system feature be allowed in professional tournaments, this could give coaches a significant role in the team, making coaching a better fallback for players who retire.
Crafting and Socketing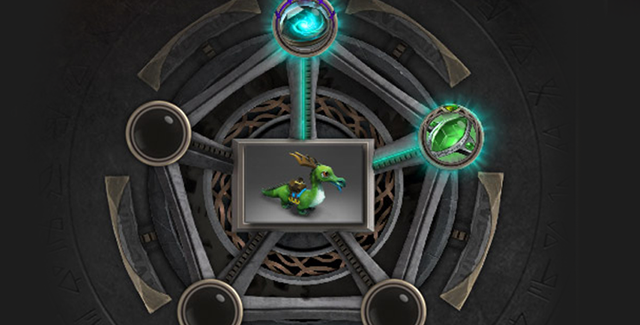 If you're the type who plays Dota 2 so much you have no more space in your inventory, don't throw out what you don't need just yet. The Three Spirits Update introduces the crafting feature, which allows you to either combine two similar items to form a new item of a higher rarity using the Augment Recipe, or transform several items of similar rarity to form a new item using the Polymorph Recipe. Recipes may be acquired by playing matchmaking or by opening Ancient Scroll Cases. Aside from the Augment and Polymorph Recipes, there are also other recipes that will let you create more exceptional items.
If your extra items are already gone, don't worry. The Three Spirits Update adds the Socketing feature, which allows you to customize your favorite items by adding sockets and gems. Each item can hold up to five gems, and there are also five different gems in the game. The Kinetic Gem adds unique animations to the item. The Ethereal and Prismatic Gems change colors and effects. The Autograph Rune grants an in-game autograph from professional teams while the Inscribed Gem item displays a player's hero stats.
But wait! There's more!
Aside from these major updates, there are also several changes that are worth noting such as:
Lanepicker added to hero selection screen
Colorblind option added
You no longer need to equip pennants to have their view counts updated and count towards teams you watch live
Bots now substitute for players that leave in Limited Hero mode
Added last hit training missions
Changed low-priority penalty metric from time-based to games played
Players who would like to try the new patch can do so by installing and updating the Dota 2 Test Client for free on the Steam Client. For a complete list of the patch notes, head over to the dedicated page for the Dota 2 Three Spirits Update.