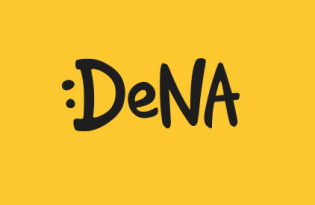 Japan-based social gaming platform DeNA (TYO:2432) has just rolled out its Q4 and full-year 2012 financials. After an expensive previous quarter in which profits dipped, the same thing happened again for DeNA in Q4 (up to March 31st 2013) with an operating profit of $184 million, which is down from $216 million in Q3, but up three percent on the previous year.
Quarterly revenue was $528 million (up 22 percent from same time last year), but below Q3's record-breaking figure.
Things are rosier for the whole of the 2102 fiscal year, in which DeNA brought in a record $2.04 billion in revenues and $775 million in profit. Here's the key table: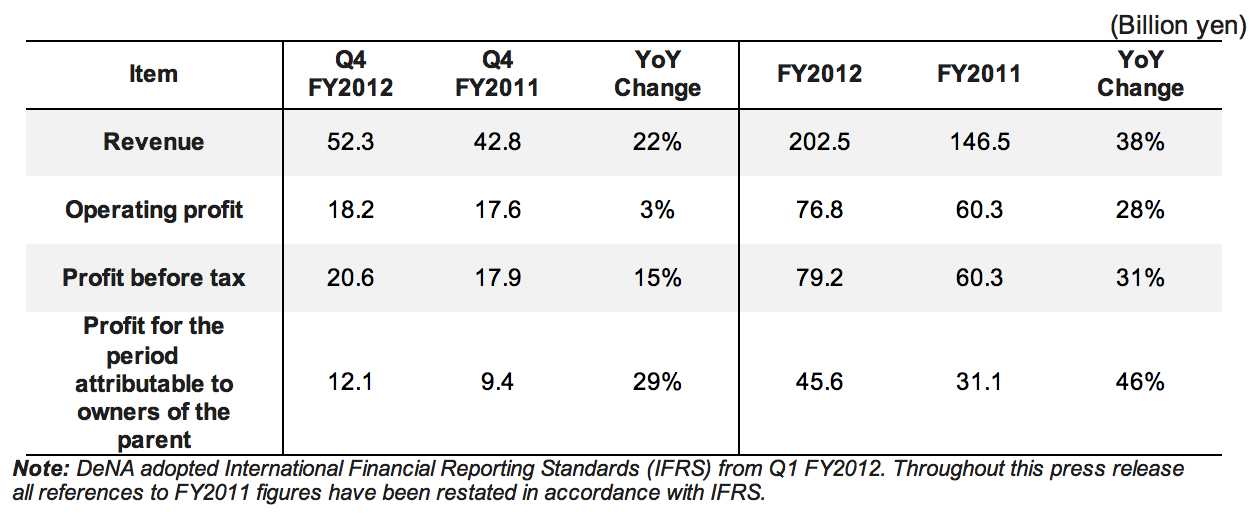 DeNA chose its quarterly highlights as:
MobaCoin consumption in Japan was 58.3 billion yen ($588 million), 2.5 percent lower than the previous quarter.
Overseas MobaCoin consumption showed strong and steady quarter-to-quarter increase, approaching $70 million.
Increased user engagement drove monetization growth. As a result, Mobage titles occupied top ranks in US Google Play's top-grossing chart.
DeNA and Nexon formed a global business alliance to bring new Nexon-developed games to Mobage networks.
Groovy, DeNA's new music player app was launched in Japan.
For the current Q1 2013, DeNA expects to make $175 million in operating profit (UPDATE: Corrected that figure. It's for Q1 only, not FY13).
See the full stats on DeNA's IR homepage.