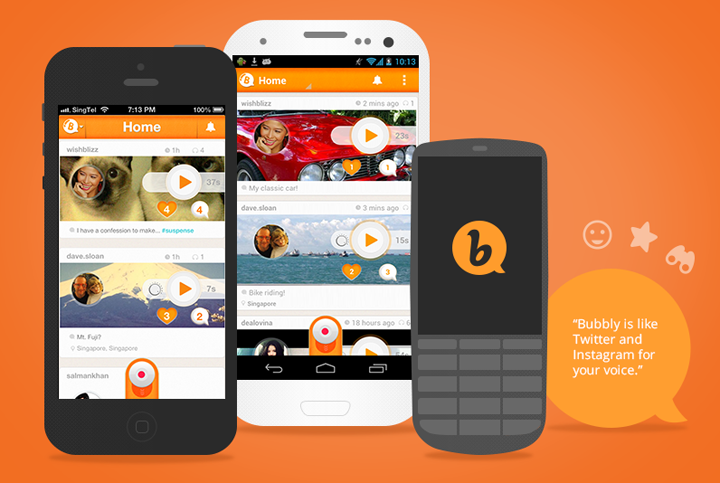 It looks like there's been a happy turnaround for Bubbly. Sources at the voice-based social media app told us a few weeks ago that the company would fold following a series of close call acquisition bids. Now, we've just been told that it has been acquired for an undisclosed amount by India-based Altruist, a mobile social networking services provider that has its presence in several markets across Europe, Africa, and Asia.
Bubbly CEO Thomas Clayton is understandably excited about the deal, which would add their 40 million or so users across Asia and the Middle East, as well as another 140 million BubbleTalk users across India and Asia, to Altruist's already vast portfolio of voice-based services.
"With more than 1,000 superstar celebrities active on its platform across Asia, India and the Gulf, Bubbly has the right ingredients to fuel exponential growth," says Dheeraj Aggarwal, co-founder of Altruist. He adds that the app would complement and benefit their 80 million users strong European and African voice platform business.
Employees from both companies will also be coming together, with most of them moving to India or Indonesia where most of their combined users are, according to Clayton.
While Bubbly's existing investors had previously stated they would liquidate the company, they now expressed in an official statement that they are extremely bullish towards Bubbly, and will continue as minority shareholders in the combined entity.