Welcome to our second installment of Crowdfunded in China, a monthly list of our favorite projects that successfully reached their fundraising goals on China's biggest crowdfunding sites. This month, all five projects come from one site: Demohour, which is fast becoming the most popular spot for tech-focused projects in China.
Smart Plug: a wi-fi-enabled power adapter
This ordinary-looking universal power adapter does more than meets the eye. Wirelessly tethered to an app on your phone, it can enable remote control of your appliances. Every appliance plugged into a Smart Plug can be turned on or off via the plug's app, such as an air conditioner. Next, it can boost your home's wi-fi signal. Set it up to receive the signal from your home's wi-fi router, and it will enhance the signal from the plug itself. Finally, Smart plug intelligently monitors phone charging. This saves energy and protects your phone battery. After several reports of phones exploding and even burning people in their sleep in China, that's a real selling point. Smart Plug raised RMB 621,759 (US$102,533) so far and ends fundraising on March 12.
Mivipower: a network of public wireless chargers
Mivipower's hardware by itself is nothing we haven't seen before. Insert the module into your phone's micro USB charging port, then set it on a USB charging pad. It's also NFC enabled, which means smartphones with that capability can install an app that recognizes when Mivipower is activated. This alters the phone's settings to shorten charge time. Other NFC capabilities are also available through the USB. Beyond the product, however, Mivipower has much grander plans. Of course, any device with a micro-USB charging port is compatible. The company wants to distribute its product at cafes, restaurants, offices, bars, clubs – any type of public space where people might need a charge. Each location is then listed in the app, which can direct you to the nearest charging point using the phone's GPS. Mivipower raised RMB 80,024 (US$13,196) so far and ends fundraising on March 12.
Eyo Bracelet: a smart bracelet, not a smartwatch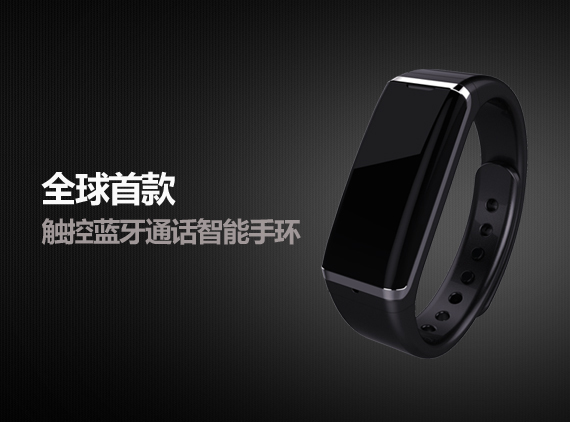 It seems everyone is coming out with a smartwatch these days, but the Eyo Bracelet has a few points it says set it apart from the pack. Firstly, it has an operating system that is independent from your smartphone. Secondly, it has a "3D" curved display, although 3D might be a bit of an exaggeration. It also forgoes the common square wristwatch design for a sleeker, long and narrow bracelet look. It uses a dual CPU that switches to a single CPU when not being actively used, increasing battery life to 15 days without Bluetooth enabled, and 7 days with it enabled. The Bluetooth allows users to make hands-free calls using the watch. It's also got all the usual health monitoring functions that come standard on most smart watches. Eyo Bracelet raised RMB 71,290 (US$11,755) by January 18.
Small Ants: an NFC and Bluetooth-enabled speaker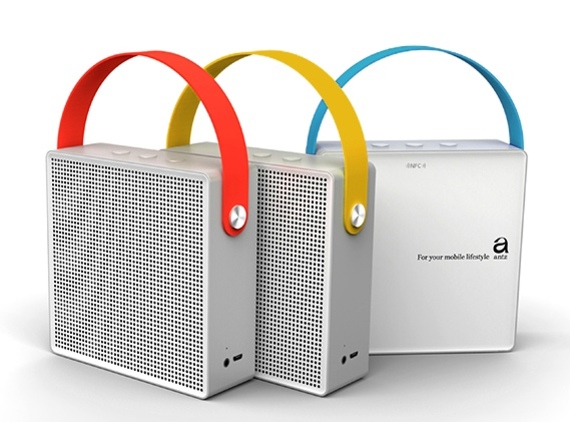 This might be my personal favorite on today's list, for no other reason than its simplicity. It's a portable wireless speaker that works with both Bluetooth and NFC. It's fantastically simple – just three buttons and no wires. It contains nothing more than a Bluetooth chip, NFC chip, speakers, and a rechargeable battery. Best of all, Small Ants target price is just RMB 20422 (US$26). For a bit extra, you can get custom designs engraved into the side. Small Ants raised RMB 20,422 (US$3,367) so far, and fundraising ends on March 23.
Safe Call: A unique take on hands-free calls while driving

The Safe Call Bluetooth headset is made up of two parts: a charger and an earpiece. The charger sticks into your cigarette lighter socket, and the small earpiece fits snugly into the charger until you need it. This way, it charges both your phone and the earpiece, and you won't be fumbling around in your cupholders and armrest looking for your Bluetooth headset. The device comes in a wide range of color schemes. Safe Call raised RMB 25,548 (US$4,213) by February 8.
Missed last month's Crowdfunded in China? Check it out here.
(Editing by Terence Lee)