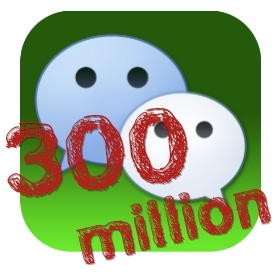 The makers of WeChat said recently that the messaging app will likely soon surpass 300 million registered users – and now that has officially happened. The massive milestone is confirmed by Tencent (HKG:0700) CEO Pony Ma himself, who hailed the huge growth in the Whatsapp-style app since its launch on January 21st, 2011.
WeChat went global in April of 2012 with an English name (it's called Weixin in China), and its growth seems to have accelerated a bit since that time (see the graph below). But it's still not clear how many WeChat users are overseas, though an analyst's heatmap that we looked at this week suggests that it's seeing a lot of traction in India and Southeast Asia. Indeed, those are the focus areas for Tencent in its push to make WeChat into China's first big social media export.
The road to 300 million registered users has not been easy. Just last week, WeChat temporarily seemed to have implemented keyword blocking for politically sensitive phrases in Chinese – but that was soon turned off after a backlash over how it was affecting users worldwide.
Here's our updated graph, using four official data points from Tencent, showing WeChat's growth over the past two years. Note that it added its last 100 million in the space of just four months: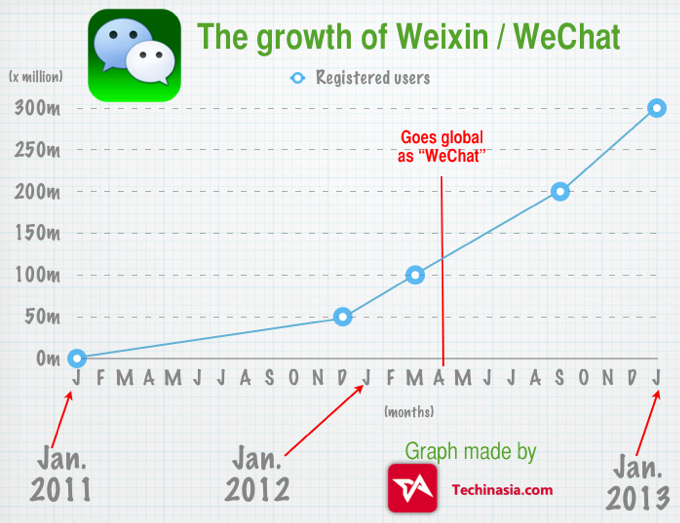 [Source: QQ Tech – article in Chinese]