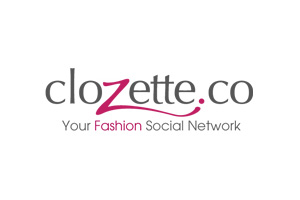 Fashion social network, Clozette, today announced it has successfully raised S$2.4 million (US$1.9 million) in its series A funding, bringing the total funds raised by the startup to S$3.85 million (US$3.06 million) from its seed round last in April 2011. This latest investment round is led by Seed Ventures IV, a S$20 million (US$16 million) venture fund under the Singapore National Research Foundation's (NRF) Early Stage Venture Funding (ESVF) scheme by Walden International.
With this round of investment, Clozette hopes to accelerate its international expansion plans, which includes growing its Japanese platform, launched in partnership with Glam Media Japan late last year.
Co-founder and CEO of Clozette, Roger Yuen, said in the announcement that the successful fund raising, apart from serving as an affirmation to establish Clozette as Asia's most vibrant fashion community and social shopping network, will also aid in the further development of Clozette. He explained:
The new funds would further the development of a state-of-the-art visual recognition and match engine to power our social shopping platform. Users can shop by uploading an image of the item that they desire and the platform would offer them same or similar products from our affiliate merchants. It's an exciting new way to shop.
Clozette has over 100,000 fashion and beauty items shared by users from more than 100 countries to date. Some of the labels they have worked with includes Burberry, Thomas Sabo, and Club 21. Congratulations to the team on the successful fund raising!