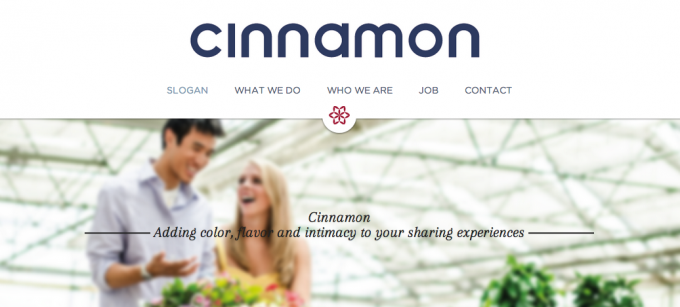 I just came back from Japan with my family, and I've got a bunch of pictures on my iPhone that I wanted to share with my mom and dad. How did I do it? I sent them an email with an attachment of photos. If my parents were hip, I'd probably make an album on Facebook. And if I had extra time, I'd probably make a website. All of this is tedious as hell. Luckily Cinnamon.is, a startup that just pitched onstage at Startup Arena, is actively working on this very real first-world problem. They just pitched their Android app called Seconds, which is not yet on Android. The demo showed a really fast uploading speed.
Cinnamon basically allows friends and family to share photos in their own private albums through their smartphones. It gives people the chance to comment on photos privately and curate albums together. The team is also about to release an app called Seconds, which automatically uploads photos to private albums.
I can't tell you how many times I've had complete strangers commenting on photos I thought were private on Facebook. For users tired of this invasive Zuckerberg nonsense, services like Cinnamon will be particularly welcome. Especially if it can be adapted smoothly across generations (my parents don't use Facebook, and my grandparents still type with two fingers on the computer).
According to Pham Van Anh, the marketing manager:
Many times earlier when CEO and co-founder Miku Hirano went to an event, she and her friends took a lot of photos and she brought her laptop all the time. At the end of the event, she collected SD cards from her friends, put them all together, and distributed all the photos to them. It was so bothersome, but still she wanted to get all the photos so at that time it was the best option.
It also looks like the humble team of three out of Japan is also looking for new hires to expand the development side of the business. So if you want to be a part of the new wave of private social media, give them a ring. And of course, if you're looking to share photos with your loved ones, give them a try.
UPDATE: You can now download the app from their page here.