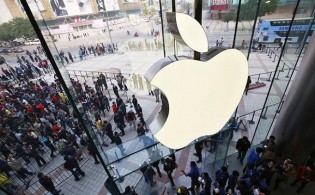 China's state media outlets — mostly CCTV and the People's Daily — have been waging a sustained campaign against Apple since CCTV's 3/15 Consumer Rights Day report first slammed the company last month. The latest blow was the People's Daily proclamation yesterday that Apple's China app store is full of pornography. And while many have scoffed at the effectiveness of such a campaign, the People's Daily is claiming impressive results. In a report from today's paper, the outlet says that nearly 60 percent of the public has lowered its opinion of Apple products. It also says that 54.1 percent of Chinese aren't satisfied with Apple's after-sales service.
We've compiled some of the paper's survey results into the charts below, but it's probably worth mentioning how this survey was conducted. According to the paper, the People's Daily Strong Nation web forum in collaboration with the China Mainland Marketing Research Co. surveyed 2,824 "ordinary people" across 28 Chinese cities using a phone system. With that said, some of the questions seem to have been a bit leading. For example, it appears that respondents were not even given the option of saying that their opinion of Apple had increased when responding to the first question.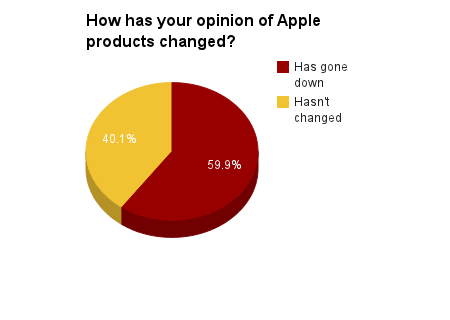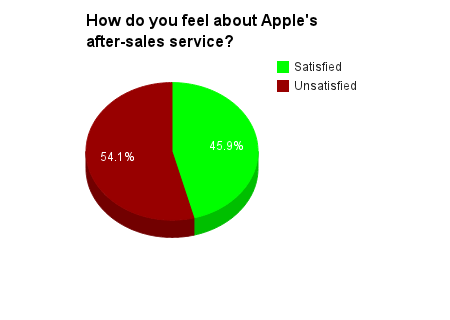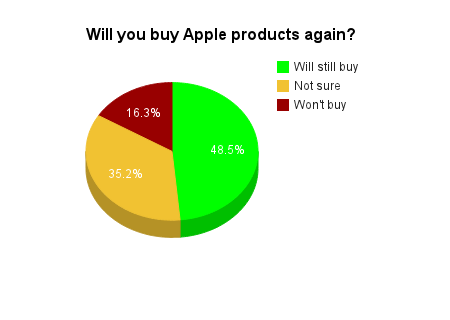 (Apologies for the small, non-interactive charts; Google Spreadsheets was not being cooperative this morning).

The survey also found that long repairs and high repair prices were among Chinese consumers' chief complaints about Apple's after-sales service.
(People's Daily via Sinocism List)