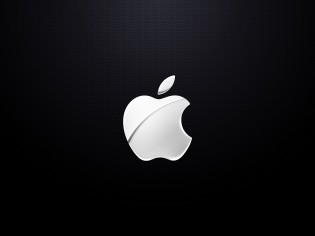 Yesterday was World Consumer Rights Day. Every year in China on March 15, China's official state broadcast network CCTV airs an investigative special program in which it takes companies to task for anti-consumer practices. This year, computer and phone giant Apple found itself in the crosshairs thanks to what CCTV claims is its unfair treatment of Chinese consumers when it comes to after-sales service.
In the report, Apple claims that Chinese customers are treated differently than customers in developed countries when getting Apple devices repaired. For example, when replacing an iPhone in England, the report states, customers get an all-new device. But Chinese customers get their old, used back covers (the black or white piece of metal that forms the back part of the phone's casing) attached to the otherwise-new replacement devices. From the CCTV report:
Isn't [Apple] here earning Chinese people's money? Outside China, they will give you a new back cover for free [when they replace your device] but they won't change Chinese back covers for you. Why are Chinese consumers [treated as] less than others? This is very unfair to Chinese consumers.
Later, the report shows an Apple worker telling a CCTV reporter than back covers are separate, and that getting a new back cover for one's replaced phone will cost an extra 580 RMB ($92).
CCTV's complaints weren't all about back covers either. Among other claims the report also said that Apple's return and repair policies may violate Chinese regulations in a number of ways. First, retailers are suppose to re-extend the full warranty after a device has been repaired — so that if your phone dies within the 90 day warranty window and you get it repaired, your new 90 day warranty begins the day you pick up the repaired phone — but Apple does not do this. Apple also extends only a one-year warranty for its iPad even though Chinese regulations mandate that many of the product's components come with two year warranties.
However, the report contains no official statement from Apple. We have contacted Apple China for comment on the matter and will update this post when we hear back.
(CCTV, show transcript via Sina Tech)