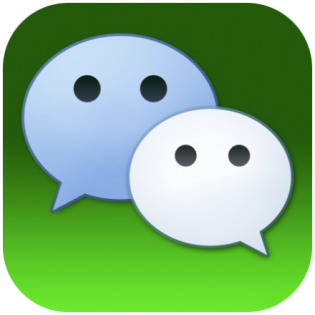 In the past few days, Chinese tech and entertainment journalists alike have turned their attention to the WeChat account of handsome Chinese actor Chen Kun (best known internationally for a role in Balzac and the Little Chinese Seamstress). The star's specially-customized WeChat page has helped him generate swarms of followers – and possibly a hefty sum of cash.
Chen's WeChat page, like that of most other Chinese public figures, features regular updates and promotions not unlike what one would find on celebrity Twitter or Facebook accounts. Yet, in what appears to be a first for the messaging platform, fans who want want a little more Chen in their lives can opt to pay for a WeChat-based membership tier that provides access to diary entries, music, private pictures, and daily greetings, as well as access to a social fans-only space where members can communicate and send stickers.
Membership is not cheap even by Western standards. Monthly access costs 18 RMB (about $3), a three-month subscription costs 50 RMB ($7), six months costs 100 RMB ($14), and one year costs 168 RMB ($27).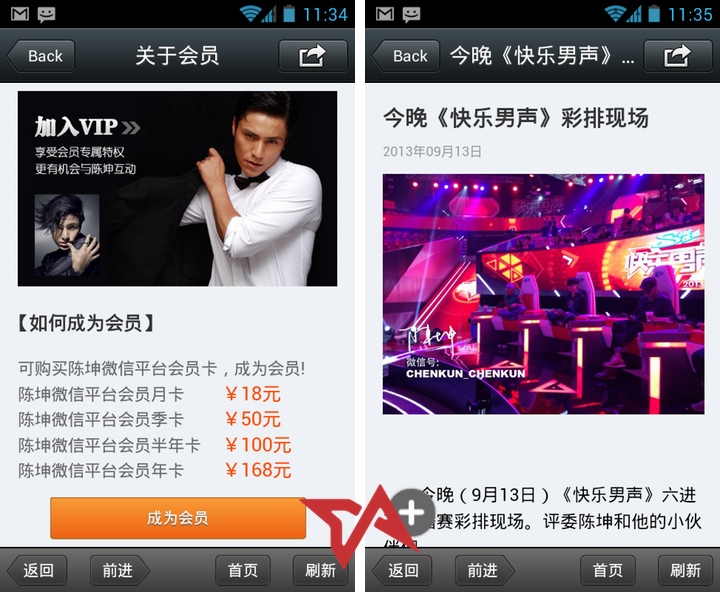 Chinese pundits have been quick to do the math and calculate how much Chen might be earning from the membership tier. Chen currently has one million fans on WeChat, so even a small percentage of paying members could generate over 10 million RMB in a month – more than the annual salary of the average Chinese movie star.
Dipping a toe into monetization
This is just fun and games, of course, as the account is undoubtedly not the work of one celebrity and his team (for one thing, his page is classified as a "service" rather than an "official account"). Observers have noted that Chen's page, with its special interface, appears to make use of an API unavailable to the average user, enterprise, or programmer, indicating that Tencent is giving Chen and his team special access in order to test new monetization mechanisms.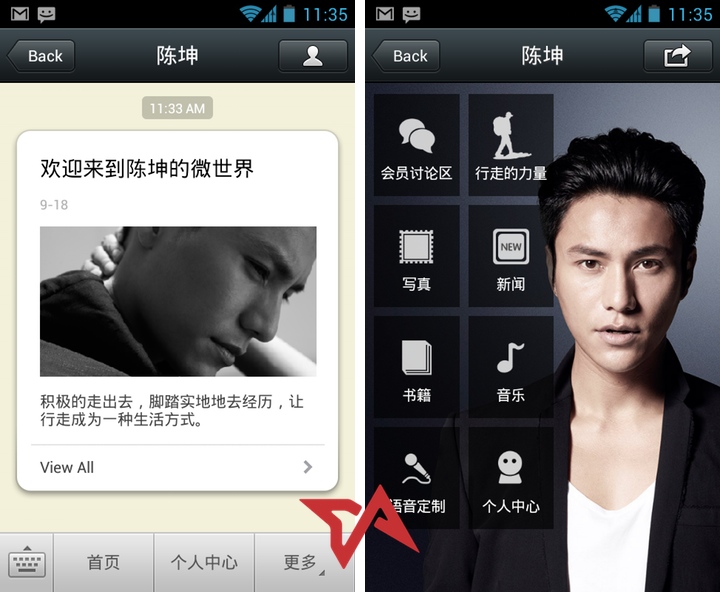 WeChat has add celebrity and brand accounts since the beginning, but the recent WeChat v5.0 update is seeing them supercharged and turned into a potential e-commerce or publishing channels as Tencent seeks to utilize WeChat's new internal payment system (currently only available in China).
Other WeChat pages, like that of Xiaomi, Starbucks, or Pacific Coffee, also have customized interfaces as WeChat "service" accounts, with the option of customizable menus and the possibility of adding paid features. But Chen's page is the first of these pages to offer subscription content for a fee.
WeChat recently introduced stickers available for purchase, a common monetization tactic that's helped apps like Line generate sizeable amounts of cash. If Chen's page is indeed a test drive on behalf of Tencent, we can expect to see similarly monetized accounts pop up in the future.
(Hat-tip to Sina Tech (article in Chinese) for spotting this)
(Editing by Paul Bischoff and Steven Millward)