When we last spoke to Israel-based QR code generation startup Visualead, they had just won the G-Startup competition at Beijing's biggest tech event, the Global Mobile Internet Conference (GMIC).
Today, the team is back at the conference, but not to compete. Visualead has just sealed a deal with Renren, China's Facebook-like social network, to allow any user to create a personal QR code linking to his or her account using a picture.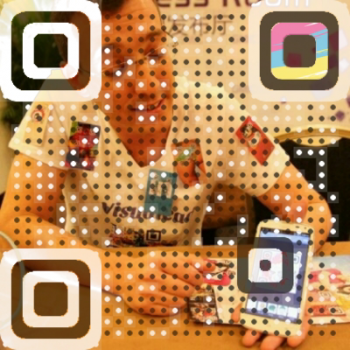 Visualead VP of marketing Oded Israeli told us the company can barely keep up with the demand for their service, which allows any person or company to place less-intrusive and better-looking QR codes into virtually any image.
"China is the leading market in use and awareness of QR codes," Israeli says. But that begs the question: Why hasn't anyone copied Visualead yet?
"Two of the biggest QR code companies in China […] called us up and said, 'We tried to copy you, but we couldn't for six months, so we tried to cooperate instead.'"
Israeli explains that the technology behind their QR code generation isn't easy to duplicate. "The beauty is that it looks simple, but actually it's not," he says. "You have to know how coding works, how cameras work, and how image processing works."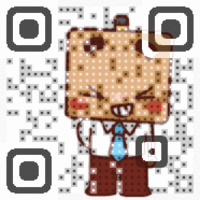 Israeli says Visualead is now in its third generation, which means a QR code can even include video or GIF-style animation. He says the fact that big companies tried to copy Visualead proves the value in their technology, which they sell to brands and advertisers. So far, the company has partnered to make campaigns with Ctrip, TouchMedia, Citizen, and Crocs in China.
Visualead just opened an office in Shanghai last month to cement its foothold in the Chinese market, but anyone familiar with the landscape here knows WeChat integration is a must for widespread adoption. Israeli says Visualead is in talks with both Tencent and Weibo to make it onto their respective platforms.
You can test out Visualead's mobile app or web app to add QR codes to your own photos for free and link them to anything you want, like the one I've made above.