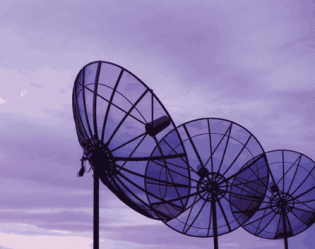 China's telecom marketplace is currently dominated by three state-owned behemoths: China Mobile, China Telecom and China Unicom. But that may not be true for too much longer. China's Ministry of Industry and Information Technology (MIIT) has released a draft regulation that, if enacted, would allow for the issuance of virtual telecom operator licenses. This would allow internet companies like Tencent (who is rumored to be front in line for a license) to purchase telecom services and repackage them for sale to consumers.
As a virtual telecom operator, private companies issued a license wouldn't actually be in control of the hardware on the ground; rather they would be leasing the usage rights of it from one of the three state-owned firms. Even so, though, if approved, the regulation could radically change China's telecommunications market and take a big chunk out of the big three's market share. Perhaps that's why China Mobile is already looking into alternative revenue streams, announcing plans to found an internet company and sell a line of branded mobile handsets.
MIIT's proposed regulation is not yet a done deal; it is currently released in draft form for public comment and is not enforceable. Following the comment period, the Ministry will re-assess the regulation, and potentially even redraft it, before ultimately deciding to enact it or not. That said, regulations that make it into the public comment stage often are ultimately implemented, so there's a good chance it could really be happening. If it does, look for internet companies (especially Tencent) to be hopping into the virtual telecom game as fast as they're allowed to. For any company with strength in mobile apps, especially, the possibilites for vertical integration must be quite tantalizing.
(China News Network via Sina Tech, Image source)