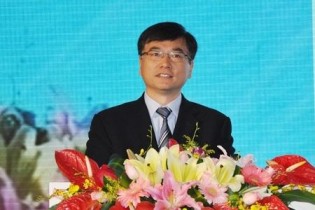 Boy, China Mobile CEO Li Yue is saying some interesting things these days! Just yesterday he announced that China Mobile will be producing its own line of mobile phones, and today he said at a conference that the company would be founding an internet company as a subsidiary.
China Mobile is a massive company that has numerous subsidiaries working in specialized fields like finance and international business, but it sounds like the internet subsidiary will be a little different. Li Yue said the company would be "set up like a startup [to] develop innovation" that will push the company in new directions. The way Li Yue speaks about this makes it sound kind of dramatic, but it's not yet clear exactly what this company will do beyond, well, internet. It will definitely have something to do with the internet.
Once again, it's worth noting that China Mobile is apparently looking to branch out in new directions, moving into both the mobile hardware and web industries. It will be interesting to see if the company is able to keep up with smaller less traditional companies and startups in those fields; needless to say, startups aren't really a threat in the world of telecom service providers. But China Mobile certainly has the money to support these new endeavors more thoroughly than most startups could ever dream of, so I wouldn't count the company out yet. China Mobile isn't exactly known for innovation, but after taking a pretty harsh loss in 3G, it's clear the company is hungry again, and these new projects certainly suggest the company isn't going to be content just to sit around hoping that its 4G network is more successful (which it will be).
[via Sina Tech]