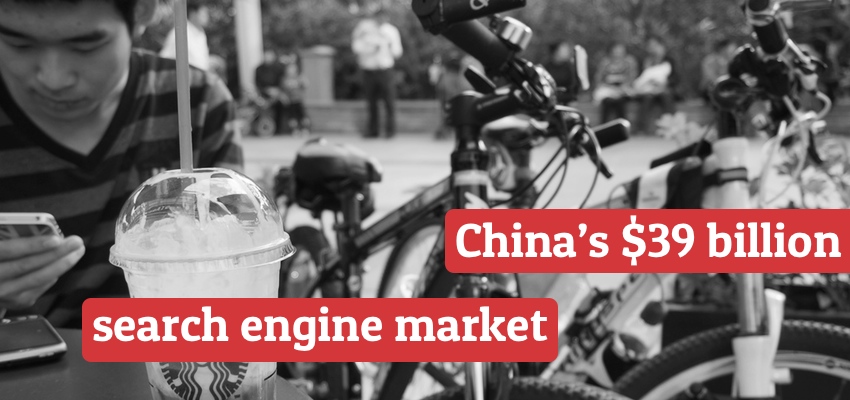 Now that China has 591 million web users and 460 million mobile netizens, it's inevitable that the nation's search engine market is a huge one as well. As shown in this infographic by Go-Globe that neatly summarizes the landscape, China's search engine industry is effectively worth $39 billion this year, rising to an estimated $75 billion in 2016.
As regular readers will know, Baidu (NASDAQ:BIDU) is China's top search engine with just over 65 percent market share, which has been eroded in the past year by newcomer Qihoo. Google is struggling – unfairly hobbled by intermittent web blocks and throttling of its search engine and some other products – with a mere three percent share of the pie in China.
Also look out for some interesting figures in the infographic about demographics, mobile search growth, and how China's search engines make their money.

(Infographic by Go-Globe; Original photo: Creative Commons licensed image by Flickr user ljrmike)
For more fun graphics like this one, check out previous entries in our infographic series.
---
(Editing by Paul Bischoff)