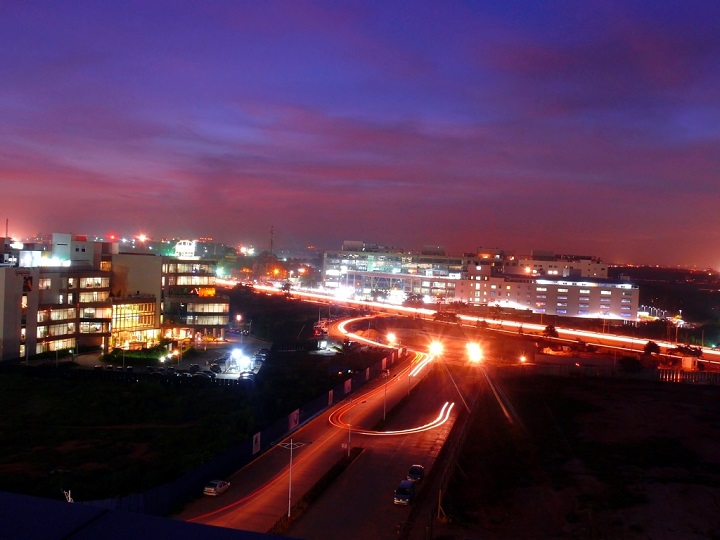 A couple of months ago, restaurant finder site Zomato stirred a hornet's nest by starting a Delhi versus Bangalore debate. Delhi should be declared the new tech capital of India, it argued in a cheeky hiring campaign, claiming that the city had roaring startup successes like Snapdeal and MakeMyTrip while startups based in Bangalore, including Flipkart and Redbus, were damp squibs.
Bangalore's techies were not tickled. They unleashed such a social media blitzkreig that Zomato had to pull down the campaign in a day, and issue an apology.
Well, here's news that would warm the hearts of all those who 'fought' for Bangalore's right to the tech throne. The city claimed the largest share of India's total tech funding at 39 percent, firmly reasserting its status as the Silicon Valley of India.
But it's good news all around for India's startups, which raised a multi-year funding high of US$427 million in the first quarter of 2014. This pushed the total for the last four quarters well over the billion dollar mark to US$1.3 billion, venture capital analysis firm CB Insights reported.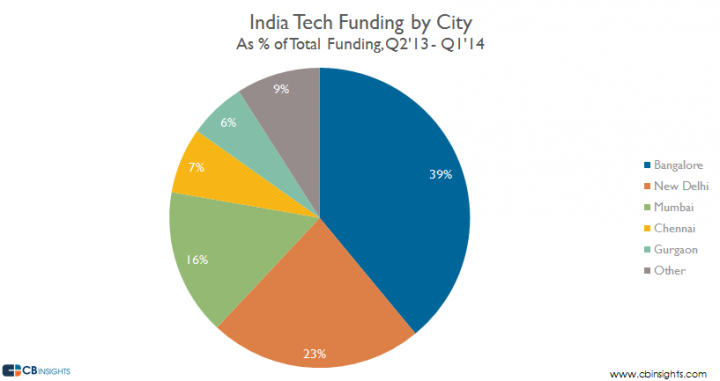 Flipkart's cumulative series E round of US$360 million and Myntra's US$50 million series E played a big part in pushing Bangalore well ahead of Delhi and its satellite city Gurgaon, which form the National Capital Region (NCR). But NCR's 29 percent share, amounting to US$300 million across 30 deals, was equally lopsided: the bulk of it came from the US$258.7 million that Snapdeal raised over the last four quarters. So, even though Mumbai came in third with a little over US$210 million in funding, it had a better spread across 52 deals.
Chennai was a distant fourth, while the rest of India put together had to settle for less than a tenth of the total tech funding that came into the country during the financial year 2013-14.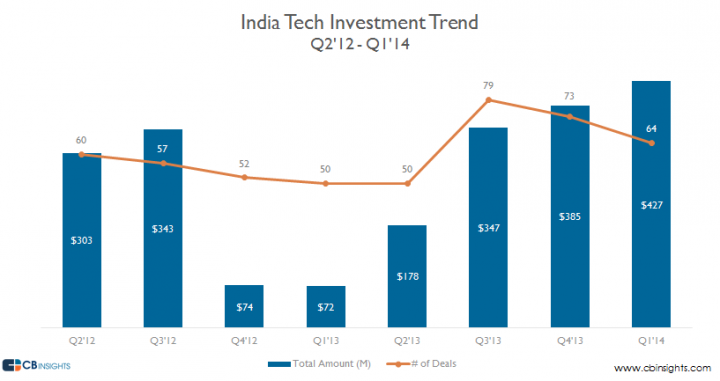 A cheatsheet on funding in India
To give you a glance of what has been happening in India, here is a cheatsheet of venture capital funding in tech startups.
Total funding raised by Indian tech companies in the past four quarters reach US$1.3 billion across 266 deals.

Q1'14 hit a multi-year high of US$427 million in funding across 64 deals.

Early-stage venture capital accounted for 82 percent of all tech deals over the past four quarters.

Flipkart's US$360 million cumulative series E funding round and three separate funding rounds for Snapdeal, totaling over US$255 million gave a boost to the figures.

Ecommerce accounted for 72 percent of all funding in the last four quarters.

Internet software and services, as well as mobile software and services companies round out the top three sectors.

Education tech companies tied multi-product ecommerce retailers for the most deals over the past four quarters behind a US$10 million series B for Simplilearn Solutions, a US$2 million series A for eDreams Edusoft, as well as a variety of other early-stage deals.

Internet travel had the third highest number of deals.

500 Startups is the most active institutional investor in the region with over 20 investments.

Seed venture fund Blume Ventures was second, while Accel Partners rounded out the top three with investments in Flipkart and Myntra's series E, as well as BabyOye's US$12 million series B and CommonFloor's series C and D rounds, among others.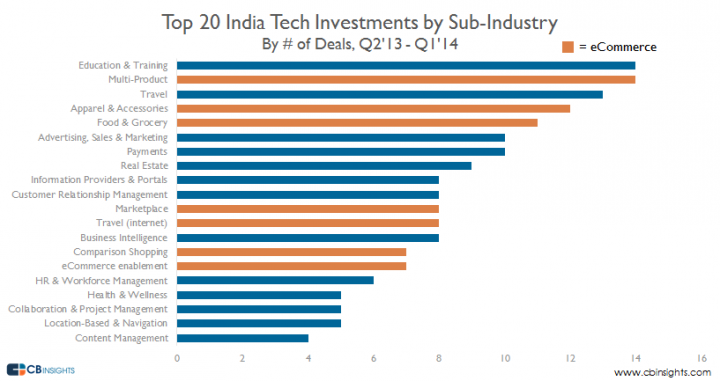 So, even though exits in India have been few and far between when compared to mature ecosystems like Silicon Valley and Israel, the appetite for risk among investors is definitely growing.
See: Here's an indicator of just how immature the Indian startup ecosystem is compared to Israel
(Top image: Flickr user Bharath Achuta Bhat; charts by CB Insights)