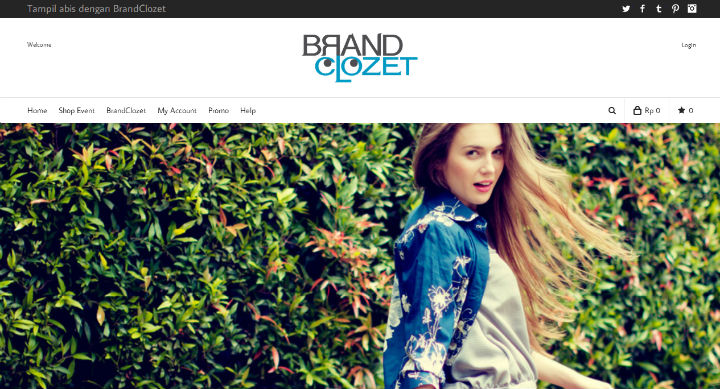 There's no lack of e-shopping choices for Indonesian consumers, and here comes yet another in the fashionable form of BrandClozet. It's a flash sales site for clothing items that launched on February 7.
BrandClozet offers weekly flash sales of local and international labels in Indonesia. It is run by founder Detty Wulandari, who is affiliated with Fazzione, an Indonesian startup that has offered flash sales to its members since 2012.
BrandClozet guarantees that it only offers exclusive sales items on the site, and that the fashion labels don't offer the same promotions in its retail stores. Currently there are six brands on sale on BrandClozet. Curiously, the e-store only features non-Indonesians as fashion models.
Customers can make payments using bank transfers. In the future, they can also use credit cards, PayPal, and internet banking.
Last week another flash sales site by the name of VIP Plaza launched in Indonesia. That other startup is backed by CyberAgent Ventures and could prove to be a formidable opponent to BrandClozet.
(Editing by Steven Millward)