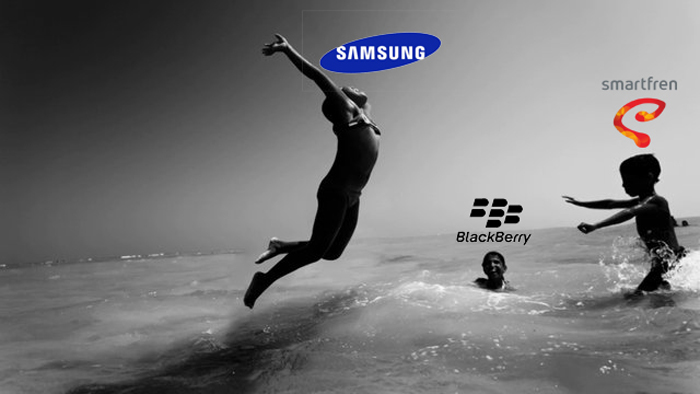 Just two years ago, BlackBerry (NASDAQ:BBRY) was the undisputed handphone champion in Indonesia. How times have changed since then. Research firm IDC (via Detik) recently reported that the Canada-based handset manufacturer is now in third position in terms of phone shipments (for Q3 this year), beaten by leader Samsung and runner-up Smartfren Andromax.
Samsung's (005930:KS) sales were miles away from its competitors with 1.054 million units sold. Runner-up Smartfren Andromax sold 339,000 phones while BlackBerry sold 330,000 units. Fourth position goes to Lenovo, which managed to sell 311,000 phones. Other phone brands making it into the top 10 are Evercoss, Sony, Mito, Apple, Nokia, and LG.
(Read: 13 new Asian smartphone makers hoping to crush Samsung and Apple)
This is great news for Smartfren, which sells low-cost Android smartphones in Indonesia and runs a CDMA telco business. The CDMA telco landscape doesn't look too good in the country, so it is very important that the company can record achievements like this to keep its revenue up. The telco admits that it doesn't profit from its smartphone sales; the telco subsidizes each handset sold. The real revenue comes from the data plan usage from the phones.
Smartfren launches two more phones today. The first is dual-core wielding Andromax G, and the second one is quad-core Andromax i2. The phones are going to be sold at IDR 950,000 ($79) and IDR 1,450,000 ($120), respectively.
(Source: Detik)
(Editing by Paul Bischoff)