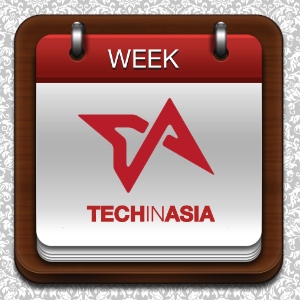 Undeterred by an apocryphal apocalypse or the shortening days leading to the winter solstice, the tech world was alive and alight with plenty of news. These are what our bloggers – across five nations – singled out as their picks this week in the region.
Is "China's Twitter," Sina Weibo, testing out social commerce? It seems like it. This week's Weibo online shopping test saw 1.3 million reservations for just 50,000 Xiaomi Mi2 phones. It could be due to Xiaomi's popularity in China, but we also have to give credit to Sina Weibo for generating such huge demand. 50,000 phones sold in the two-day experiment is equivalent to a whopping $16,000,000 worth of sales. If all 1.3 million reservations were only able to be fulfilled, that would have equated to $416,000,000 – yes, $416 million!
---
I actually agree with Willis about the Xiaomi sales being the biggest news of the week — huge implications for Weibo profitability there — but since he's already picked that, I'll take this piece about how cheap Chinese phones are ruining China's name in Africa. This is important too because when real Chinese brands look to enter Africa later on, they're going to find a higher barrier of entry because of what these cheap knockoff phone-makers are doing now.
---
Much has been said about China's 'Great Firewall' this week, particularly about its newfound resistance to VPNs. My colleague Charlie made an insightful exploration of why this is a bonehead move for China, in how it affects the country's business interests, and perhaps more importantly its 'soft power' around the world.
---
As a former teacher and a current student of several MOOC's, I have a soft spot for education- so Rick's article on MOOC's is more like my pick of the week. The idea that some seven-year-old child deep in the countryside of South America or in the mountains of Eastern Europe can get access to free, world-class education blows my mind. Not only in what the potential repercussions of a more educated earth would be but also I'm flabbergasted at how long it has taken for technology to take up education in this manner.
---
The world's biggest messaging app hasn't finished growing yet, and Tencent's CEO said that WeChat is set to see over 300 million registered users by next month. Check out our graph of WeChat's stellar growth in the 15 months of its lifespan so far.
Thanks for dropping by again this week, folks! For other ways of reading us, perhaps try our tailored RSS feeds, or add us into the Flipboard or Google Currents apps.