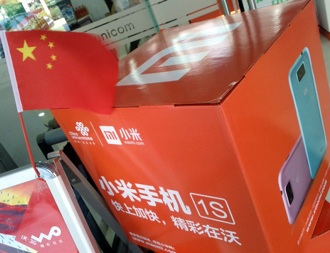 Remember that interesting little social commerce experiment earlier this week in which Chinese phone-maker Xiaomi sold phones via Sina Weibo? Well, that two-day promotion has now ended, and Xiaomi has revealed that it generated about 1.3 million reservations on its way to selling the allotted 50,000 Xiaomi Mi2 phones in just five minutes and 14 seconds.
Not bad considering the Mi2 was being sold at full price (1,999 RMB, which is US$318). As for the social side of all this, Xiaomi's original post about the promo on Weibo ended up getting 810,000 comments and 2.33 million retweets/reshares.
With the whole experiment being way over-subscribed, a lottery will decide who are the 50,000 people that can go through with the transaction. They have just 24 hours to sort it out, so their credit cards better not be maxed out already.
This all looks to have been an e-commerce test for the Twitter-esque Sina Weibo, which has been piling on new features in the past couple of years as quickly as its accruing new users. It surpassed 400 million registered Weibo-ers last month, and assuming that it has not reached a plateau it could well hit half a billion users before next summer. But it's still not milking monetizing all those folks very well.
As for Xiaomi, we noticed last night that the Beijing-based phone-maker was teasing the prospect of its expansion into Hong Kong. So far it has focused solely on selling online within mainland China.
[Source: The Next Web; Xiaomi]