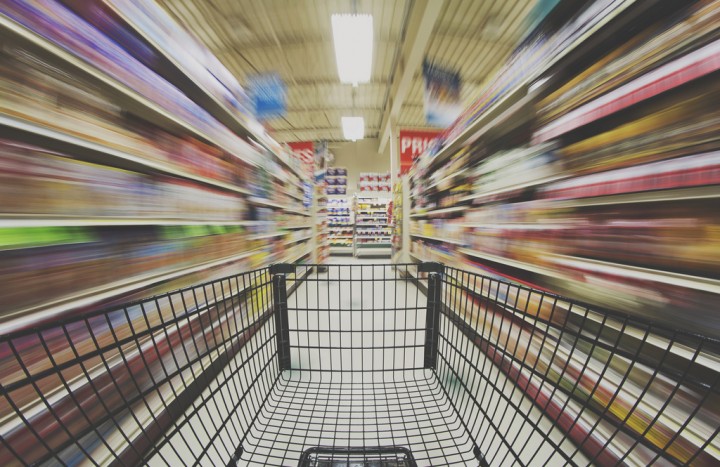 Just a day after Flipkart made its big bang US$1 billion funding announcement, Amazon (NASDAQ:AMZN) is upping the stakes in India. The global ecommerce giant announced today that it will invest an additional US$2 billion to fuel the growth of Amazon.in, its online marketplace in India, and improve the customer and seller experience on it.
Ever since the entry of Amazon into India in June last year, homegrown market leader Flipkart has been on an expansion spree with three big rounds of funding. But today's announcement from Amazon is a reminder of its financial muscle, which the Seattle-headquartered company is quite willing to flex in India.
"After our first year in business, the response from customers and small and medium-sized businesses in India has far surpassed our expectations," says Jeff Bezos, founder and CEO of Amazon, in a statement announcing the US$2 billion investment. He adds:
We see huge potential in the Indian economy and for the growth of ecommerce in India. With this additional investment of US$2 billion, our team can continue to think big, innovate, and raise the bar for customers in India. At current scale and growth rates, India is on track to be our fastest country ever to a billion dollars in gross sales. A big 'thank you' to our customers in India – we've never seen anything like this.
No time-frame has been set for the deployment of Amazon's US$2 billion dollar new investment in India. The timing of the announcement clearly had more to do with the buzz surrounding Flipkart's mega funding.
Amazon's commitment to the Indian market comes in spite of the restrictions on foreign direct investment (FDI) in India. Since it is not allowed to sell its own merchandise, Amazon focused on building an online marketplace for third-party sellers. This model quickly caught on among the homegrown ecommerce companies in India which are now in a race to sign up merchants to their marketplace platforms. From a seller's point of view, therefore, the competition has helped in many ways – from faster onboarding to better services and fulfilment of orders.
Yesterday, Flipkart co-founder Sachin Bansal remarked that his company had created thousands of new ecommerce entrepreneurs in India with its marketplace model.
See: Is this Flipkart's secret weapon to beat Amazon?
Battle for Indian customers
Consumers too are enjoying the fruits of the rapid developments happening in the Indian ecommerce market. Concepts like same-day delivery introduced by Amazon were quickly replicated by Flipkart and other rivals. Amazon Prime too found a parallel in Flipkart First. Amazon rolled out a fashion section, and Flipkart soon went one up by acquiring fashion estore Myntra.
This month before the presentation of the Union budget, India's government was reported to be considering opening up the ecommerce sector to FDI, which would have given a free hand to Amazon, eBay, and Walmart to operate in the country. The main argument in favor of the opening up is to give manufacturing and consumption a boost by creating more and bigger outlets for tens of thousands of small businesses. But Flipkart and others opposed the move, arguing that it would only benefit one multi-national company. The proposal has now gone to the back burner.
Nevertheless, the online marketplace model – like a virtual department store – seems to be working well for Amazon and Flipkart alike. Customers on Amazon.in and Amazon's mobile shopping application can now shop for over 17 million products across a broad range of categories from books and electronics to fashion and baby products.
"It is still 'Day 1' and Amazon.in is relentlessly focused on expanding selection and raising the bar for customer experience in India," says today's statement on the new investment.
Within a year of its India entry, Amazon has become one of the top three online marketplaces in India. Flipkart retains an edge with its huge supply chain, warehouses in six cities, and long logistics arm that reaches out to most parts of the country. But a week ago, Amazon announced that it is doubling its storage capacity to over half-a-million square feet in India with five new centres in Haryana, Delhi, Tamil Nadu, Gujarat, and Rajasthan, besides its centres near Bangalore and Mumbai.
For both Amazon and Flipkart, India is a make-or-break market because of its huge upside. India's ecommerce market is still 60 times smaller than China's but is growing rapidly. With budget smartphones flooding India, second- and third-tier cities are faster adopters of ecommerce than first-tier ones. A recent report by venture capital firm Accel Partners says that by 2016, the number of online shoppers in the country will double to 40 million, and their spending will more than quadruple to US$8.5 billion.
Flipkart crossed US$1 billion in gross merchandise value (GMV), which is the value of items bought on the site, in February this year. "By now, we may have crossed US$2 billion GMV going by our current growth rate," Flipkart's co-founder said yesterday.
(Top image: Flickr user Caden Crawford)