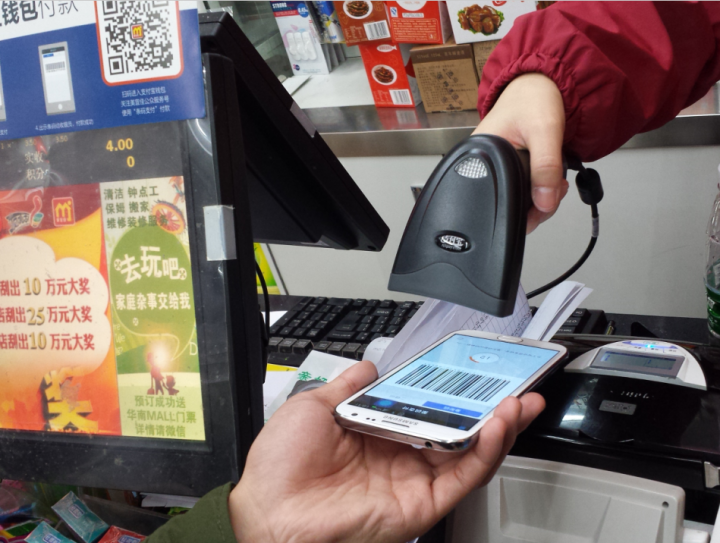 Alipay, the payments branch of Chinese e-commerce giant Alibaba, today announced it would provide its offline payment services to three major retailers in Hong Kong and Macao.
The company will partner with OK Mart (known internationally as Circle K) to offer up integration with Alipay Wallet's offline-to-offline technology in over 330 individual outlets. It's also inked deals with Bonjour, the cosmetics retailer, and Giordano, the Hong Kong-based clothing store. With the new partnerships, Alipay Wallet users can purchase goods just by opening the app and presenting an auto-generated barcode to the cashier, who then zaps it with an ordinary barcode scanner in order to complete the transaction.
Alibaba also tells us that it's partnered with the Uni-Hankyu Department Store in Taipei – located a few blocks from Taipei 101 and Eslite Bookstore – to integrate Alipay offline payments with all vendors inside the mall.
See Also: Wallet wars: a peek inside China's PayPal
Of course, these partnerships aren't intended to serve local Taipei or Hong Kong residents – they're meant to serve the mainland tourists that are frequenting these cities in droves. When not visiting the Tian Tian Buddah or the Palace Museum, mainland tourists are shopping, shopping shopping. The Wall Street Journal estimates that one-third of all retail spending on Hong Kong comes from visitors, with mainland Chinese spending HK$119 billion (US$15.2 billion) on retail in 2012.
Alipay has shown commitment to mainland tourists in the past by partnering with over 15 major airlines across Asia, including Cathay Pacific, Singapore's Jetstar, and Malaysia's Air Asia. In a statement given to Sina Tech, Alipay representative Fan Zhiming says that he envisions Alipay Wallet as a means to cover a majority of tourists' payment needs from the time they book their tickets to the time they return home. The company also reportedly hopes to partner with even more overseas retailers, with South Korea in particular targeted for rollouts after Chinese New Year.
The latter move, if realized, might mark a small step forward in Alipay's greater Asian rollout, which the company had at one point hinted might occur. It would require a certain amount of training and localization in a non-Chinese speaking market. For now, however, the push outwards from the mainland remains focused on Alibaba's mainland consumers.
Alipay is currently China's most-used third-party payment service, occupying approximately 60 percent of the market for such services. Alipay Wallet, the corresponding mobile app that also hosts the Alibaba's Yu'ebao investment fund, has over 100 million users as of November 2013.
(Editing by Steven Millward)
(Top image via Alipay)