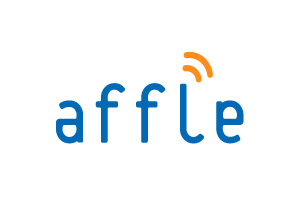 Affle, a Singapore-based mobile media start-up, has raised $10 million from D2C, a Japanese mobile ad agency, it announced today. Affle produces a series of mobile products, ranging from messaging, mobile ads, to mobile content.
According to a statement, D2C actually made a token investment earlier this year. That token sum was then followed up by a $10 million investment which we learned of today. D2C is a subsidiary of Japanese telco, NTT Docomo, which also means that Affle should have access to Docomo's wide reach in Japan. Or perhaps it is already working with Docomo.
D2C will also help Affle to scale by providing its know-how in the mobile industry. For D2C, investing in Affle pushes them into new markets. Takayuki Hoshuyama, CEO at D2C remarked:
Our partnership with Affle brought us immediate results; truncating the learning graph for the markets we have wanted to enter. We have been very impressed with the significant growth Affle has had over the last few years and value Affle's deep knowledge of mobile consumer behaviour, relationships with large telecom companies and advertisers.
Affle partners with ten leading telcos which provides them with a combined reach of 500 million users. More than 100 advertisers use Affle products for their ad campaigns.
Affle was founded by Anuj Khanna Sohum in 2006. As a serial entrepreneur, Sohum started Anitus Technologies, his first company, at the age of 20 while studying at the National University of Singapore. Anitus Technologies was later acquired by Malaysian conglomerate MCSB. SecLore was Sohum's second company which was subsequently acquired by Herald Logic in 2007. Sohum commented on the investment:
We are delighted to announce the deepening of our relationship with D2C, one of the most experienced and successful mobile advertising companies in the world. There are perfect synergies in our respective visions of being globally prevalent mobile media companies with great products which benefit consumers and ad industry alike.
[Hat tip: Techcircle]