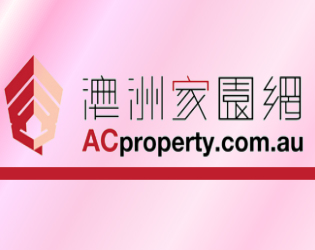 One of the most remarkable aspects of the economic boom in China has been the overseas property buying spree among some wealthier Chinese citizens. That huge demand is a great business prospect for a number of startups – such as Australia's ACproperty. Focusing on real estate in its native Australia, ACproperty now consists of a team of ten people, with some support staff based in mainland China.
Mainland Chinese property buyers spent US$28.7 billion on residential property around the world in 2011, mostly snapping up mid-range to high-end apartments and houses as an investment – or perhaps as a home for a child while studying abroad (another huge market in itself). Australia, which has such novelties as a visible sky and safe-to-eat food, is a popular destination for Chinese property purchasers.
ACproperty's Esther Yong explains to us that the startup also tunes into the Chinese diaspora, with 50 percent of its traffic coming locally (especially Melbourne and Sydney), and the other half, she says, "from overseas, mainly China, Taiwan, Singapore, Malaysia."
(See: The PropertyGuru Story, as Told by Co-Founder Steve Melhuish)
The site is up against China's Juwai site, which we looked at last year. But while Juwai has property listings in 33 nations, ACproperty sees its strength in being both dedicated to Australia, as well as based in that country. Esther adds that overseas Chinese investors trust the startup site because "they know that they are accessing the same information as local Australian Chinese" and are not being hit with inflated prices. She adds:
Any Australian agent who's experienced at dealing with Chinese investors will know that the majority of them will fly to the property destination to suss out the local market before committing to a contract, hence local advertisements are as important. We believe Juwai and us function on a different level: Juwai operates on a more international level, giving Chinese investors a broad range of choices initially, but ACproperty focuses on a more specialised and localised market.
ACproperty came online in 2010 for an extended period of testing and market research and then launched officially in June 2012. The website features extensive search functions for potential investors, and monetizes through advertising.
In order to reach out to prospective mainland Chinese buyers, the company has a presence on Sina Weibo and the whole site is in Chinese. The startup is planning to attend a number of overseas property shows in Shanghai and Beijing this year to further raise its profile.
(UPDATED two hours later: Corrected the section on monetization)