Since 2013, continuous growth in the Philippines' property sector has been recognized by different institutions such as the World Bank and real estate advisor CBRE. It's a trend that has continued into this year. A survey by The Urban Land Institute ranked Philippines the fourth in the top real estate market investments in Asia Pacific.
Following this boom, Tech in Asia has spotted a number of property marketplace startups that has entered the market in the past year. Here are four of them: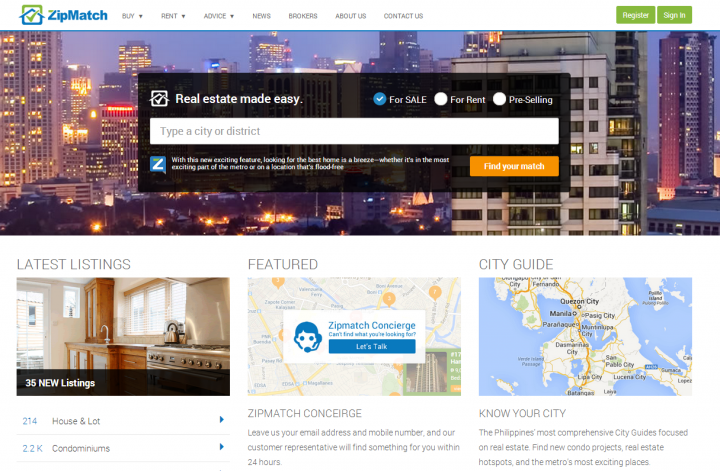 ZipMatch launched in April last year trying to address the problems of brokers and agents of having their online listings replicated by others. The platform has built microsites for brokers and agents to list the properties they have for rent or sale and is designed for the users to contact the agent directly. It vets all the listings on the site to make sure they are quality ones. Postings that lack information are rejected.
Brokers can also pay ZipMatch for a list of customers that are qualified to buy their respective properties.
Last month, Zipmatch received an undisclosed amount of funding from IMJ Fenox, 500 Startups, Ideaspace Foundation and Hatchd Digital.
(See: With strong mobile presence, Rumah.com claims it's the leading Indonesian property portal in 2013)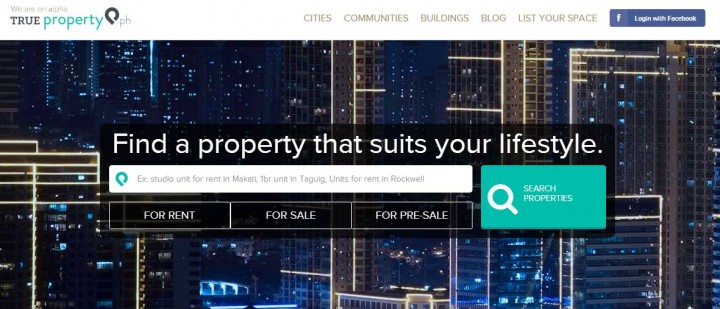 True Property is the product of Philippine incubator Kickstart Ventures and Australian accelerator Pollenizer's search for a startup in the country last June. The listings in the property marketplace are sorted according to cities, condominium buildings and specific communities within cities, making it easier for users to filter their searches.
And apart from the typical listings, True Property added Google Map integration to show establishments, parks, transportation, and other landmarks that are available within a two-mile radius from the listed property, which is what potential buyers look for. Brokers can also get SMS notifications so that they can easily get in touch with interested parties who complete the inquiry form in the True Property website.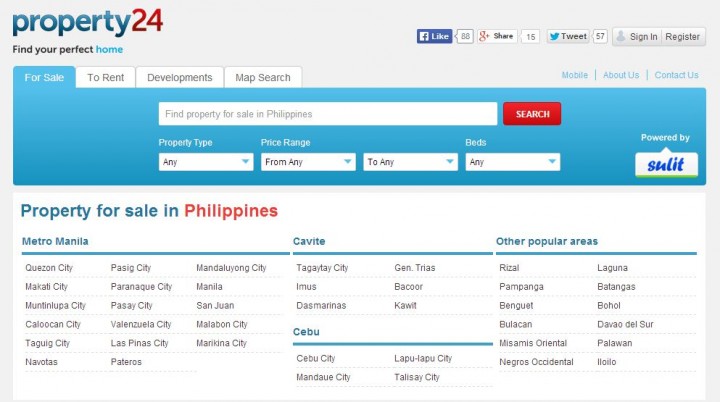 It is Philippine classified ads giant Sulit which brought the South Africa-based property listing portal Property24 to the Philippines, being both backed by Naspers. It has a list of properties for sale, rent, or pre-selling. It also has Google Maps integration to show where listed properties are in the country.
Property24 is one of the few real estate marketplaces locally that has a mobile app, which is available for download on iOS and Android.

Lamudi, Rocket Internet's real estate marketplace venture launched in the Philippines late last year. To date, most of the listings on its site are central to the metro area with a few additional listings in the provincial areas of Luzon and Visayas. It currently has around 10,000 listings in the Philippines for properties both for rent and for sale.
Like other Rocket Internet ventures, Lamudi is also available in other countries such as Pakistan and Indonesia.