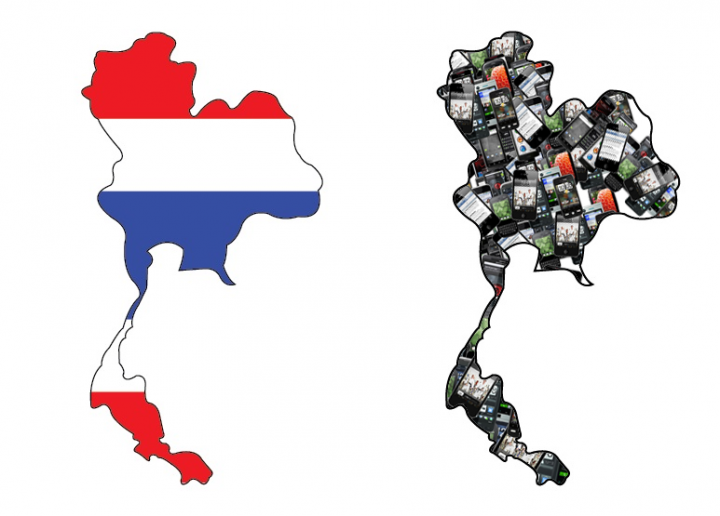 GfK, one of the world's largest research companies, has just reported that Thailand sold 2.87 million smartphones in the last four months. That's double the amount of smartphones that were sold just two years ago. And although its paltry compared to the number that Samsung sold just in Q1 this year, it's still a significant indication of the mobile growth that the country is headed for in the near future. According to GfK, this growth just kicked in at the beginning of last year, with consumers collectively spending up to $800 million on smartphones in 2012. According to Wichit Purepong, managing director for GfK in Thailand:
Consumers demand for handsets has been growing successively every quarter since the second quarter of 2012, inflating the volume and value of the market considerably by 23 and 61 percent respectively in the past 12 months. This growth has been purely contributed by smartphones, which registered the greatest spike of 24 percent in volume sales in the first quarter of this year over the quarter before.
This growth has been seen across Thailand, but a significant part of that growth occurred in the northeast region, outside of Bangkok, in the countryside. That underlines a trend we're repeatedly seeing across the Southeast Asian region: the big growth is in the countryside. In Thailand's case, this is driven mostly by industrial areas popping up in the northeastern region of the country. And to add to that, the proliferation of cheaper smartphones, no doubt Android, contributed significantly to the growth. Purepong thinks this growth will not stop:
We anticipate the adoption of smartphones to be further expedited to rake in at least 70 percent growth in value to continue to drive the handset market in the next year.
At this rate, Thailand is certainly on its way to joining the rest of the region in seeing most of its internet growth centered on mobile. Further, we're no doubt going to see more apps and startups coming out of the country with all three major Thai telcos funding, incubating, and running events for new, mobile-oriented startups. So keep your eye out for cool mobile apps coming out of Thailand. (Editing by Steven Milward)