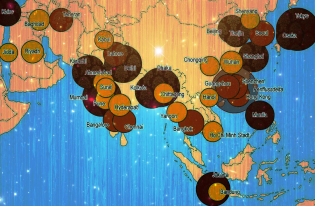 Asia is very young and fresh in terms of tech, so the continent is just getting started. In fact, economically, Asia's only really had its growth spurt in the last few decades. Whereas the West has had a head start and we all know the big players and key areas – Silicon Valley, New York, London, Paris, etc. – who really knows Asia? It's so vast, it's hard to know where to start. So, we went around and talked to bloggers, investors, and entrepreneurs across the region to ask them to share a bit about the startup eocsystems in their respective cities and countries.
We're lucky our friends were so forthcoming and open to share about their ecosystems. It gives us all a very intimate picture of what the most important centers of commerce and technology in Asia have to face in the next decade. You can read more about who they are at the bottom of the page. Here's the list of 11 startup ecosystems across Asia.
1. Singapore, Singapore.
2. Tokyo, Japan.
3. Beijing, and Shanghai, China.
4. Kuala Lumpur, Malaysia.
5. Taipei, Taiwan.
6. Hong Kong, China.
7. Seoul, South Korea.
8. Jakarta, Indonesia.
9. Bangkok, Thailand.
10. Hanoi and Ho Chi Minh city, Vietnam.
11. Manila, Philippines. (NEW!)
12. India.
13. Pakistan. (NEW!)
14. Contributing Authors.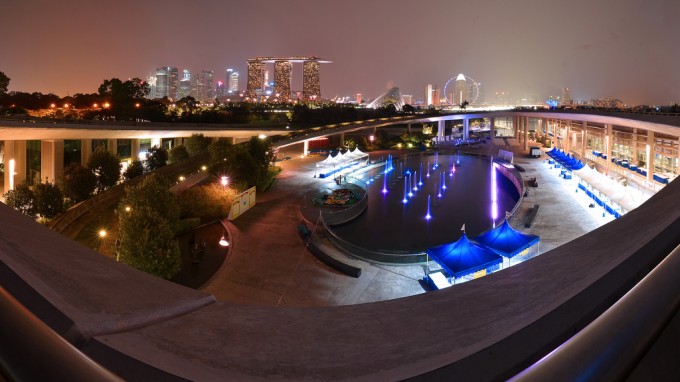 Singapore
Darius Cheung: Singapore is the first stop in Asia for the majority of westerners. It is often ranked as one of the top places to live in the world and is poised to take over from Switzerland as the largest offshore wealth center by 2020. In other words, Singapore is rich and has great infrastructure that includes a stable, clean, and efficient government and legal and finance systems; plus there are solid transport and IT networks, a highly educated work force, and English-speaking multicultural society, and lots more. While Singapore has a small population of close to five million, it also has extremely strong internet, mobile, and smartphone penetration rates, a mobile average revenue per user ARPUevenue per user) of $40, and growing e-commerce market size of $2 billion.
Singapore probably has the most developed startup ecosystem in the region, with a handful of growth stage startups and many more in angel or seed stage. It also highly active accelerators like JFDI and many active early stage funds spawned in part due to government funding under the NRF TIS scheme. There are also many notable angel investors, including Skype co-founder Toivo Annus (whose Singapore investments include Coda, Luxola, Redmart, Referral Candy, ADZ, and Garena). There is a general gap in series A funding except for a handful of investors such as DMP, Walden and JAFCO, but this might well change quickly with further NRF programs in the works and funds such as Vertex becoming more active in the series A range, as well as an influx of foreign, particularly Japanese, funds such as Global Brain, CyberAgent Ventures, and Rakuten Ventures.
Despite the funding gap, Singapore is a gathering point for startups in the region and serves as a launchpad for local, and more often foreign, entrepreneurs to launch their businesses for the region. With a handful of local (SGCarMart, HungryGoWhere, etc.) and international exits (JobsCentral, Brandtology, TenCube, etc.) in recent years, and growth companies like PropertyGuru, Reebonz (now recycled capital which is the quintessential rocket fuel for startup ecosystems.
However, its potential as a startup hub for Southeast Asia is threatened by undertones of tightening immigration control, overly strict and bureaucratic government and regulations, and general xenophobia. Especially with the clear rise of neighboring cities with larger talent pools and domestic markets, Singapore will need to be more aggressive and risk-taking to strengthen its position as a startup city.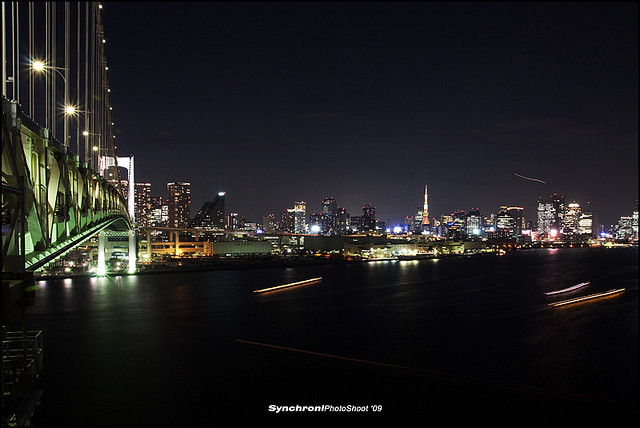 Tokyo, Japan
Anh-Minh Do: Of course, Japan is one of the more mature markets in the region, and it's got big influential hits that shape the region. The center of all the activity is in Tokyo. But gone are the days when big guys like Hitachi, Sony, Fujitsu, and Panasonic are the rising stars (with Japan struggling economically, and hardware alone being less of a factor for consumers) and new players are on the scene now, with folks like GREE, DeNA, and Rakuten looking increasingly global and influential. If you want a quick look at the local scene, take a click over to our friends at Startup Dating and you'll see a particularly vibrant ecosystem of business, VCs, and incubators.
On top of the big startup successes, Japan's education system is particularly supportive, with incubators like Open Network Lab attempting YC-like startup acceleration. You can check out a full comprehensive list of incubators and accelerators in Japan here.
On the other hand, the problems that Japanese startups face are difficult: a relatively low-risk culture, with high rent costs, and a small ecosystem. But despite all this, big successes do manage to peek through and the government has been very supportive in setting up incubators – there are more than 300 across the country today.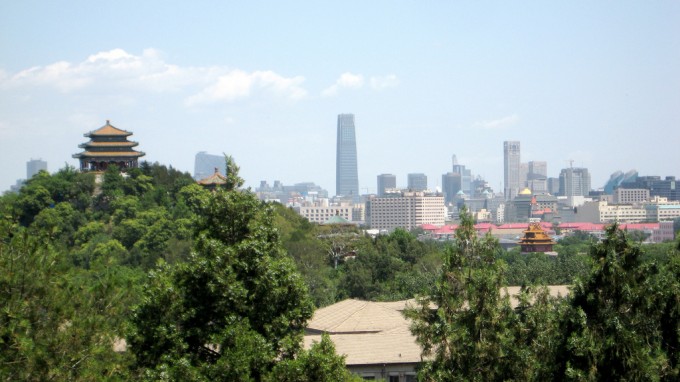 Beijing and Shanghai, China
Steven Millward: China might have a very well established web industry, but it's still a rough ride for Chinese startups. There's little in the way of government support like you'll find in nations like Singapore, and there are strong web portals and companies out there that could easily and quickly clone a startup's key product. In fact, you're more likely to be copied than acquired. And when it comes to the government, you're more likely to face troubles and restrictions than get solid support. Right now, taxi booking apps are flourishing – but then authorities have already begun to regulate or even ban these apps in some cities. What recourse do these startups have? None.
On the more positive side, there's a great startup ecosystem from the idea stage right up to major follow-up funding. At the base are startup events like Startup Weekends and Barcamps in cities like Beijing, Shenzhen, and Shanghai occurring very often. It would be nice to see more in the way of startup contests (like TechCrunch Disrupt or our own Startup Asia events) that can give local startups a visibility boost. Or a cash boost for the winners. The annual GMIC Beijing event does do that, but more pitching and contest chances would be good.
At the funding level, there are strong funding interests in China from a wide variety of sources, which makes it not too vast a challenge to get funding for a successful enterprise. Interest in e-commerce seems strongest, with anyone from Sequoia Ventures to GGV Capital to California's Bluerun Ventures being especially keen on innovative e-stores. Social is a tougher area – hard to monetize, and easy to copy – for all but a few lucky ones. With e-commerce in China set to be worth a total of $177 billion in 2013, it's little wonder that a lot of startups are trying out this business avenue.
For incubation and acceleration, the largest is Innovation Works, created by Taiwanese-American Lee Kaifu, which is incubating over 50 startups that are now estimated to be wealth over $600 million. It can do series A funding as well as seed-stage. Aside from that, there's Tisiwi in Hangzhou, and the soon-to-be-rebranded Chinaccelerator up in Dalian.
Kuala Lumpur, Malaysia
Tony Yew: With the effort put in by the Malaysian government under the National Alliance (Barisan Nasional) to collectively push Malaysia towards the high income nation model, technology will play a pivotal role in the Economic Transformation Program (ETP) spearheaded by Malaysia's sixth Prime Minister Najib Razak.
Malaysia has come a long way since the introduction of the Multimedia Super Corridor (MSC) where technology companies made full use of the privileges as well as tax incentives to relocate their operations to the MSC. In recent years, startups have also received additional assistance from many grants made available through many schemes driven by both government agencies as well as private venture capitalists. One example is the Cradle fund, where assistance is provided via seed or commercialization grants which are then channeled through carefully managed technopreneur to mentor programs. There are also SME driven programs providing matching grants, apart from the more conventional pre-seed funding.
Almost all of these grants incorporate professional advisers including those who have succeeded from the grant program right up to fund managers. Hence an insightful response from those in the very thick of the action is able to guide the hopeful startups right from the word go.
Apart from these conventional funds, a developer league has also been created, whereby hopeful technopreneurs are pitted against each other and winning ideas and concepts will receive grants and contracts with certain technology companies. Basically, hackathons plus incubation. This is done in conjunction with many universities that provide the facilities for the intending startups, in the past corporations and telecoms have hosted these.
Among the more recent successful startups in Malaysia include TeratoTech, which won many accolades for its mobile application designs and specialized apps for iOS and Android.
Overall, the startup scene is quite upbeat and vibrant with all the assistance available to the technopreneur who wants to explore Malaysia as their future base.
Back to top

Taipei, Taiwan
Jamie C. Lin: Taipei is rapidly becoming one of the most vibrant startup scenes in Asia. There's the Startup Digest Taipei mailing list where people post startup events, and you see workshops, forums, meetups and mixers happening all week long every week. At Stop by Meet, hosted by Business Next magazine, or TO Mixer by TechOrange, two of the more popular monthly startup gatherings in town, you see hundreds of founders passionately exchanging their startup ideas. Demo events are held quite frequently as well. Both the Institute for Information Industry's IDEAS Show and Business Next's Meet Conference run annually and feature several dozens startups. Demo Day of leading startup accelerator appWorks takes place two times a year, featuring 20-30 startups in its graduating class and is always a packed room with more than a thousand local venture investors, media, and startup founders.
While more successful Internet startups such as Lativ, Gamesofa, Mayuki, PubGame, i-Part, and Bahamut run their businesses with tens to hundreds of employees generating tens of millions of US dollars in sales, smaller startups are increasingly started by only a few founders at a co-working space or a startup accelerator. IEH is the leading co-working space housing 20+ startups while AppWorks' accelerator space is home to over 50 startups.
Investment wise, more active investors are CyberAgent Ventures, AppWorks Ventures, CID Group, and TMI Holdings. Together, the local VC industry pumps close to $100 million into the ecosystem each year, funding 30 to 50 startups across seed stage to pre-IPO stage.
Taiwan's outdated company and securities-related laws, the Taiwanese government's lack of understanding of internet-based businesses, and its failure to recognize the web as an industry platform of strategic importance can often hurt local startups and their founders. For example, Taiwanese securities laws still require all shares to be issued at at least NT$10 ($0.33), which means if a company gives its founders equity, or "technical shares" as it is called in Taiwan, it will be treated by the government as taxable income, calculated based on the NT$10 value times the amount of "free" shares the founders receive. Moreover, local company law mandates that only a maximum of 15 percent technical shares can be awarded to the founders, even when they are willing to pay income tax for receiving it. If the founders want to own more of their company, they have to put up even more capital to purchase all additional stocks, at at least NT$10 per share.
At the same time, Taiwan is still yet to pass a legal striucture within which a full-service third-party payment solution comparable to PayPal or Alipay can be operated, which hurts its e-commerce and digital content industries' ability to collect payments while protecting both the sellers and buyers from possible fraud. The Taiwanese government also mandates a seven-day return policy across all e-commerce and digital content products sold by online retailers. While seven days can be way too long for a mobile game or an e-book to be "tried" before the potential buyer decides if he/she wants a return, it is sometimes too short for a physical product – Zappos actually offers a 360-day return for the shoes it sells. By enforcing a rigid rule like this, it shows the Taiwanese government's lack of understanding of internet-based businesses. And in Taiwan, most web startup founders find themselves fighting with local government on a wide variety of issues the whole time, which in turn has been slowing Taiwanese startups down in their pursuit of greatness.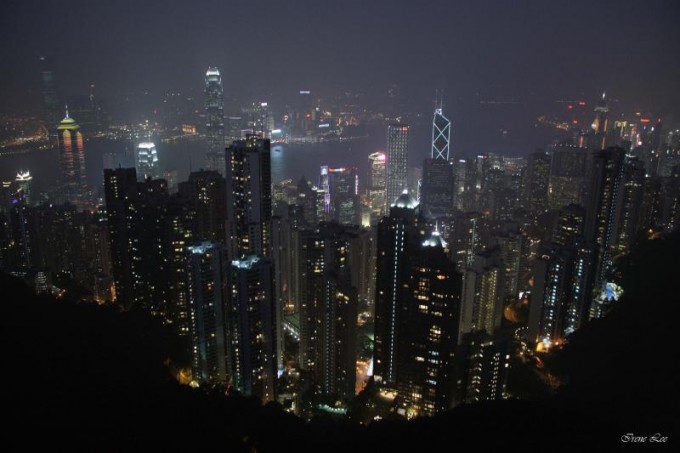 Hong Kong, China
Rafael Wong Chi Hao and Casey Lau: Hong Kong was rated one of the world's top four tech capitals to watch after star-studded Silicon Valley and New York in a recent Forbes' article. Despite the lack of a startup ecosystem in the early to mid-noughties, Hong Kong's economic focus on traditional industries such as real estate, a lack of investors looking at tech, and a lack of computer science talent graduating from local universities, Hong Kong's startup culture is brewing. In the past two to three years, co-working spaces like CoCoon, The Hive Hong Kong, The Good Lab, and BootHK are flourishing to bring in an enormous amount of foreign tech talents. Startup breeding grounds such as Startup Weekend, AcceleratorHK, the Make A Difference Venture Fellows Program, the Hong Kong Science and Technology Park Incubation Program, and StartupsHK are up and running to set Hong Kong in the right direction towards promoting entrepreneurship.
A partial list of Hong Kong-based startups can be found here and updates on what is happening in the local scene can be found on the resource page of incubators, funds, and job sites for startups in Hong Kong.
The next stage, therefore, is for Hong Kong to develop a healthy entrepreneurial ecosystem where startups and investors exist, the startup industry will grow naturally. So the big difficult question is how?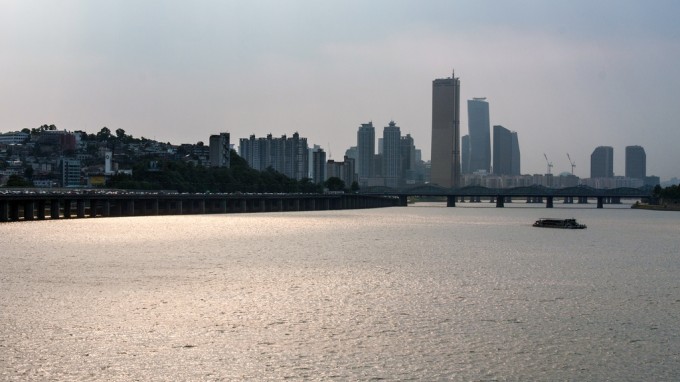 Seoul, South Korea
John Kim: South Korea's startup scene has experienced tremendous growth over the last half a decade, with a proliferation of not only ventures but also of accelerators and VCs. Casting a glance across the startup space, two main reasons for this growth are apparent.
First, the increasing visibility of successful startups has drawn attention from the public and inspired a younger generation of entrepreneurs. The Forbes list of wealthiest Koreans, long the domain of family-controlled conglomerates (or 'chaebol'), is now peppered with gaming company founders worth billions of dollars. More recently, companies like TicketMonster, Kakao (makers of KakaoTalk) and Coupang have shown strength not only by financial prowess, but also by penetrating a much broader segment of society with their products. Last year, the influence of the startup community was seared in the minds of the public when Ahn Chul Soo, founder of anti-virus company Ahnlab, ran for the country's highest office.
Second, the Korean government has shown tremendous support for the startup community, a trend that looks set to continue following the recent presidential race. Ahn eventually dropped out, and Korea elected its first female president, Park Geun Hye, who included increased venture financing as one of her campaign pledges. South Korea already boasted the fourth largest VC market in the world (with only the 17th largest economy), but venture financing looks to hit new highs when government programs kick in this summer.
That said, entrepreneurs report that applications for government funding have tapered off this year as the typical high failure rates of start-ups start to crystallize trepidation in the minds of graduating seniors. Throughout the world, most startups fail, but unlike in Silicon Valley where failure implies learning, in Korea, as in most Asian countries, failure implies inadequacy.
This fear of failure and other cultural characteristics of Korean companies could be barriers in going global, the next challenge for Korean startups. But conglomerates like Samsung, gaming companies like Nexon, and K-pop groups like Big Bang have encountered similar barriers before and yet succeeded in spreading the Korean brand beyond the borders of the hermit kingdom. With continued visibility and government support, we could see the same for the next generation of startup founders.
Incidentally, 'the Korean startup scene' typically refers to the South, but North Korea has also seen a surge in entrepreneurial activity in the last half decade. Though no traditional incubators exist in the DPRK, the Choson Exchange has started a 'Women in Business' program to train female entrepreneurs in the country, and brought five North Koreans to Singapore for a one month internship at a startup incubator. In a time of increasing tensions, perhaps the peninsula could benefit from some startup statecraft.
Back to top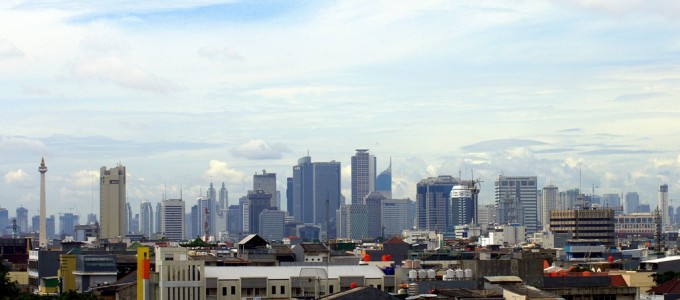 Jakarta, Indonesia
Aulia "Ollie" Halimatussadiah: When I was at a tech conference, someone asked me if my startup's already making money. I said, "Of course. I can't afford not to!" That also describes most bootstrapping startups in Indonesia. We use our personal money as seed funding, then we create a startup and it has to be making money from day one to survive. There's no government funding for startups, so the startups built in Indonesia are mostly practical, like e-commerce, travel, and logistics. Innovation is something we think about later.
In 2010, around 30 startup founders gathered in a Starbucks to discuss their startups and surprisingly it was one of the most important moments for the Indonesian startup scene. The meetup became regular with specific topics; because it was started from Twitter, so the organization is called #StartupLokal. Natali Ardianto, Nuniek Tirta and I organize every monthly meetup. Now there are more than 200 people per meetup and thousands subscribed to our mailing list.
It is a favorable time to start a startup in Indonesia because we're politically stable, freedom of speech is a way of life, we have a rising middle class (up to 45 million people in Indonesia now have strong buying power), the penetration rate of mobile phones is extremely high with the average Indonesian having more than two mobile phones; we have 47 million Facebook users and very active Twitter users; and last but not least, our biggest asset is that more than 60 percent of Indonesia's 240 million population are under 35 years old with a median age of 28 spread across more than 17,000 islands in Indonesia. It's a young country with so much room to explore and so many problems to solve, which means more opportunities for entrepreneurs.
More investors are coming to Indonesia from all over the world, and more incubators available and they're ready to invest. But most of them find difficulties to get a startup with a $1 million dream. So now the homework for Indonesian startup founders is to change the usual mindset, aim higher and think global.
There are quite a few investors in Indonesia these days, including Merah Putih Incubator, GDP Venture, East Ventures, GREE Ventures, Grupara, Ideosource, and Cyber Agent Ventures.
Back to top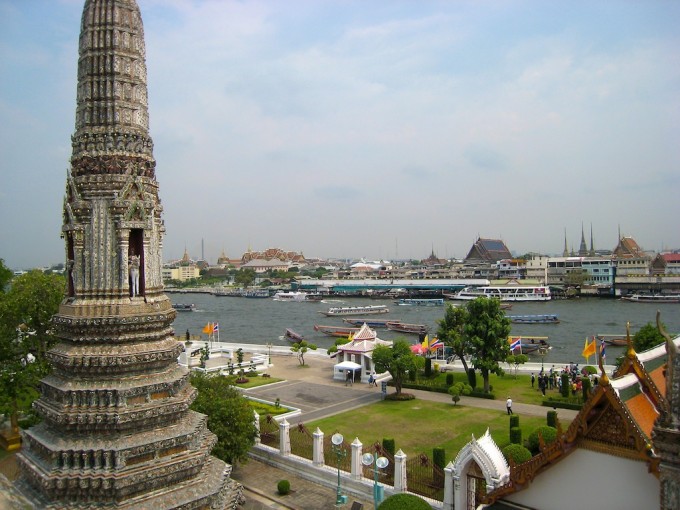 Bangkok, Thailand
Prathan Thananart: The explosion of the startup scene in Bangkok over last year can be characterized by three related trends. First is the momentum building done by tech events over last several years through a series of BarCamps, Mobile Mondays, and Startup Weekends. These events, and success stories shared by entrepreneurs from local and abroad, send the message that startup entrepreneurs aren't a fringe group anymore.
Second, the rise of co-working spaces is interesting to note since they were once predicted by many to never take off due to the solid member base they would need to sustain operation. Now there are several healthy ones throughout Bangkok, and they help connect entrepreneurs to developers and freelancers in the industry.
Finally, the establishment of venture capital firms and business angel groups, including expansion from firms based in other Asian countries. Prominent ones include InVent, owned by Intouch, which also operate the largest telco in Thailand, and Ardent Capital, run by the investors of Ensogo which sold to LivingSocial.
A downside of the scene we have here is that it's not very diverse. Last I counted there are 10+ companies competing in the loyalty app space, and countless group buying clones. Chances are, as we mature, some of this energy will be channeled into other less tapped spaces. Just like how Tel Aviv, with its famous traffic jams, gave birth to Waze, the navigator app with crowdsourced congestion data.
Bangkok is home to millions of smartphone owners and over 18 million social media users from a web user-base of 25 million. And as the digitally native, younger population grows up, there is bound to be plenty of disruption to how people shop, commute, and stay in touch.
Back to top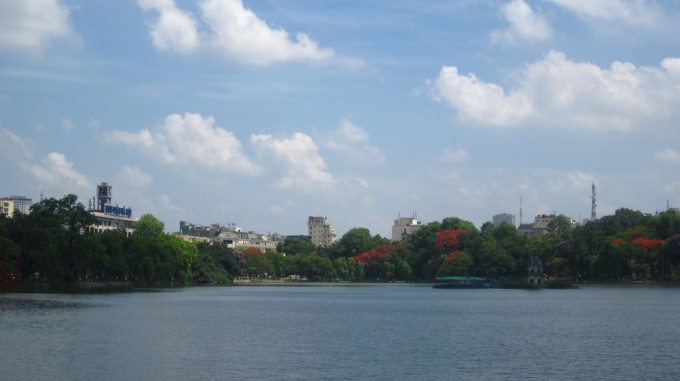 Hanoi and Ho Chi Minh city, Vietnam
Anh-Minh Do: I've already written about Hanoi and Ho Chi Minh city at length, but let's look more at the Vietnamese startup scene in general. So far, the venture capital landscape has been exciting but drying up in some places. DFJ Vina Capital and IDG Ventures seem to be slowly pulling away from tech startups and shifting their strategy to a more incubatory and hands-on approach, while CyberAgent Ventures, the new Japanese VC firm that's very active in the county, has been making some really interesting investments.
As far as the government goes, there hasn't been too much of a hands-on approach as yet. Although, the building of industrial parks on the outskirts of both Vietnam's major cities has given birth to plenty of outsourcing companies and startup opportunities for the past decade. And this has lead to a relatively strong community of developers and startup folks. To get the pulse on the scene, all you need to do is visit the Launch group on Facebook and you'll immediately see a vibrant and talkative startup scene. In other words, much of the momentum of the startup scene in Vietnam has been happening organically through the community and huge companies like FPT, VC Corp, and VNG leveraging the size of their infrastructures and markets.
Thinking globally though, has not been on the agenda of many of Vietnam's startups until recently. Of course, some medium sized startups like Appota and GHN are looking outside of the domestic market in the future, they've centered most of their strength on developing strong business models at home. The irony is, a common startup model you will see in Vietnam is a subsidized kind, wherein a tech company will take foreign contracts to finance their operations and then build a product team on top of that revenue. This has allowed some startups to avoid the necessity to get investor money but is sometimes a barrier to true product innovation.
These points underline a key feature of Vietnam's startup scenes centered in Hanoi and Ho Chi Minh city, a very practical and commercial oriented set of success stories that will serve to foster the growth into the future.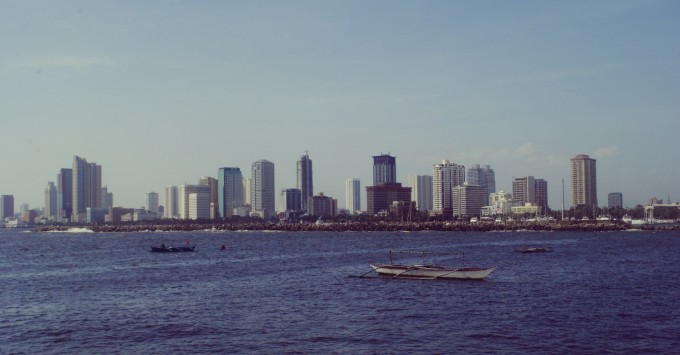 Manila, Philippines
There has never been a more interesting to put up your own product or tech-service as a Philippines startup.
An emergence of early seed-stage investors include Kickstart which has invested in six startups ranging from ($30,000 to $120,000); Launchgarage is a collaboration between Jay Fajardo of Proudcloud; and Kickstart has invested in four startups and will be incubating four more between the months of July and November. You also have Ideaspace whose team just seeded 10 startups with $12,500 each. SeedAsia is the latest team to enter the field and is looking at several startups in the country.
There are also a few government backed incubator/seed-stage funding options from UP TBI/ Enterprise TBI/ DOST TBI – TBI. While other investors such as Global Gateway Ventures, Narra Ventures, ICCP Ventures, and Plug and Play are also shopping around locally.
Several companies have already raised cash internationally to get their feet wet in Manila. These include Kalibbr and Payroll Hero and several Silicon Valley geeks are hanging around Manila.
There also are communities active on Facebook such as StartupPH, coupled with several meetups such as Roofcamp, Open Coffee Wednesday, Founder's Drink, and MobileMonday – they all come alive almost on a monthly basis. This does not even include the numerous startup events such as Startup Weekend, AngelHack, and the near-weekly developers' bootcamps for almost every language available on the web from Globe Labs to SMART's Developer Network. Both companies provide free training and education camps on best practices and entrepreneurship.
With a steady population of close to 100 million, a rising economy and a growing middle class, the Philippines is probably the largest English speaking market in Asia outside of India! The economic resilience of the Philippines during the financial crises of 1997 and 2008 is an amazing testimony to the country's superb fundamentals which in turn is echoed by three upgrades in investment grade ratings by JCRA, S&P, and Fitch.
But there are major challenges. As with most Asian markets, there exists a gap between seed and series A investors in the Philippines and that limits the number of possible exits. E-commerce visibility is still in its early stages as there is a need to decrease the friction between paper money to credit cards to online e-payments – fewer than 10 percent of the total population have access to credit cards. The delineation between online commerce and retail commerce is still wide as logistics can still be further streamlined. Government still governs all e-commerce businesses with the same bureaucratic and cumbersome processes that isn't very business friendly for entrepreneurs or investors.
This is also likely because the Philippine startup scene has only inched out of infancy and is beginning to see its early-stages. The success of the recently incubated companies will also largely determine the credibility of the Philippine market to compete in the global (or regional Southeast Asian scene). Nonetheless, the future of the Philippines looks bright as local leaders are emerging in the scene, an influx of talent returning back into the Philippines to either participate in the tech scene (not to mention the booming business process outsourcing (BPO) sector) and great products that are being built to help solve challenges of the market it is trying to serve! The Philippines is a growing bubbling economy where innovation and social challenges meet through technology.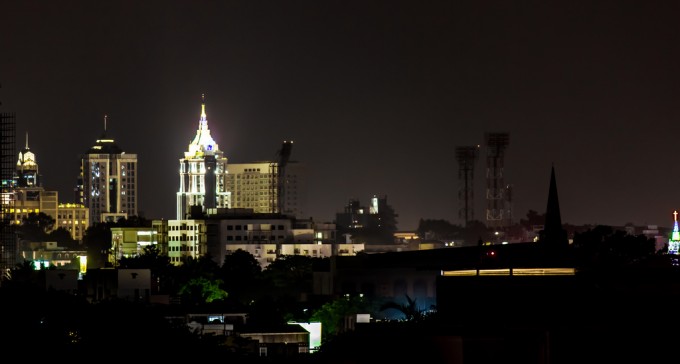 India
Mukund Mohan: The one thing that strikes most outsiders about the technology startup ecosystem in India is how diverse it is.
Entrepreneurs range from 21-year old college students to 61-year old executives, and it takes all types in between. The anatomy of the "average" Indian technology entrepreneur is a 30+ year old male, with some technology background, though not necessarily in product development, focusing on building a product that's largely trying to solve local (Indian) problems. The average, though, is the middle of the ground, and there are exceptional folks at both ends of the spectrum. From those exclusively focused on the American markets with SaaS applications to building cloud infrastructure software for large data centers. It's all happening.
On average about 970 technology-product entities get started each year in India and only about 380 actually incorporate the entity as a corporation. The mortality rate is fairly high, with over 60 percent of these "entities" pivoting or going dormant within 12 to 18 months. An equal number of services (consulting) entities get started each year in the technology space as well, which tend to last longer.
The startups are a good mix of 61 percent focused on business oriented offerings and about 39 percent on consumer applications such as mobile apps, social networks and e-commerce offerings and others. In the last few years, there has been an explosion in e-commerce companies. Thanks to a growing Internet user-base (about 100 million individuals, with 15 million actively purchasing goods and services online), high penetration of broadband (over 10 million connections) and an explosion in the number of mobile phones (currently at over 800 million connections) there has never been a better time to start a technology company in India.
The state of the investor ecosystem is also on the rise. From about 43 active venture investors in 2006, investing in about 73 companies each year, now there are over 80 angel investor networks, seed funds, accelerators and early stage funds, and over 153 companies get some form of institutional funding each year.
Finally the support ecosystem for entrepreneurs is also growing at a fast pace to help the entrepreneurs. From the idea stage (Open Coffee Club, Startup Saturday) to prototype stage (HasGeek, Startup Weekend) and from the product ready stage (DEMO India, Unpluggd) to the growth stage (NASSCOM product conclave, Reverse Pitch). There are multiple events and organizations that are bringing the various parts of the system together consistently and delivering results.
There are three main challenges that the Indian technology ecosystem faces, to which there are no short-term fixes. The first is the paucity of exits, second is the lack of a sophisticated angel investor and mentor ecosystem, and third is the inherent risk-averse nature of the Indian middle class.
The optimist in me says these problems, albeit structural, will change over the next five to ten years and are relatively easy to solve given the inherent dynamic nature of Indians entrepreneurs. Buoyed by the success of Indians in the Valley and the fact that they form 43 percent of all product startups in the Bay area, I am absolutely confident that the metrics and trends will point to a 300 percent to 500 percent growth in both startups and success in the next five years.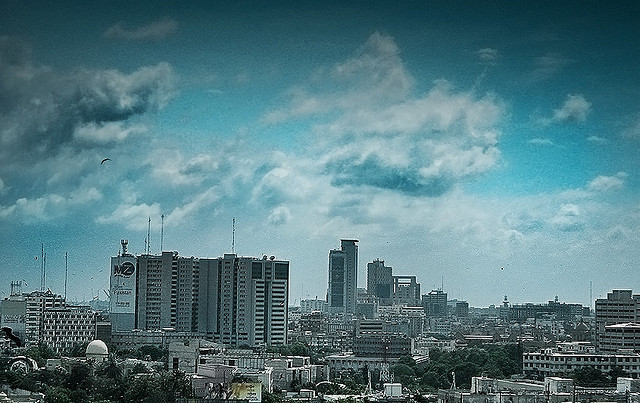 Pakistan. (NEW!)
The startup scene in Pakistan has been very energetic since 2012. Lahore, Karachi, and Islamabad, the three major cities, have become the home for new startups in Pakistan and every now and then aspiring young entrepreneurs are launching interesting projects.
Prior to that, Pakistani startups had started to gather attention by winning at various competitions held in 2010 and 2011. The team from Pakistan won seven silvers at the Asia Pacific ICT Awards 2010 held in Kuala Lumpur that year, and in 2011 picked up two gold medals in the e-logistics and e-health categories, plus five silver medals.
In 2012, universities like LUMS boosted the spirits of young entrepreneurs by holding Startup Weekend events for the first time in 2012 and then in 2013. Such efforts added fuel to the fire and motivated many professionals to jump forward and show their talent to the world.
Similarly companies like Microsoft and Google are taking interest in the region. Microsoft's Windows Phone Hackathon hit Lahore earlier this year.
Besides this, the government of Pakistan is also very supportive to young students and entrepreneurs. With tech incubators like Plan9 and various other grant opportunities from P@SHa and PITB – aspiring entrepreneurs now have better funding opportunities than those who have started in the past.
Strengths : We can conclude that startups in Pakistan have a bright future and there are many organizations locally that are supporting potential web entrepreneurs. The professionals in Pakistan are second to none in terms of skills and ideas. Startups.pk is filled with numerous startups that are being launched in Pakistan. Pakistan has a young and vibrant population with 70 percent being under 30!
After the recent 2013 elections in Pakistan, the government is more stable than ever and this means more favourable circumstances.
---
Contributing authors
Many thanks to all of our gracious contributors for sharing with us an intimate picture of their startup scenes:
Darius Cheung was the founder of TenCube and is an investor in JFDI and TIS Funds Neoteny Labs and Golden Gate Ventures.
Malaysian-born Tony Yew is a blogger and current secretary general of Blog House Malaysia. He's @tonyyew on Twitter.
Prathan Thananart, aka Pop, is a startup entrepreneur and is building Page365, a back-office app to take the pain out of running Facebook stores.
John Kim, is a Managing Partner at Amasia Associates. He started out as an internet entrepreneur and has been trading/investing for the last 11 years including 5 years at Goldman Sachs. John is also a Board Director at the Choson Exchange.
Rafael Wong Chi Hao is an event organizer and blogger based in Hong Kong, who is also strongly involved in events like TEDxHongKong.
Casey Lau is a community developer in Hong Kong as well as catalyst at Soft Layer.
Aulia "Ollie" Halimatussadiah is the writer of 25 books, the co-founder of online bookstore Kutukutubuku, and the first online self-publishing platform in Indonesia, NulisBuku.
Mukund Mohan is the CEO-in-residence at the Microsoft Accelerator. He founded and sold BuzzGain, a leader in do-it-yourself PR, to Meltwater in January 2010. Before that he founded and sold two Silicon Valley startups.
Mohsin Khawaja is an internet marketer and has an entrepreneurial spirit. This year he participated in LUMS startup weekend 2013 and founded a startup TravelPakistan that aims to promote local and international tourism in Pakistan and project country's brighter image to abroad as well. Also Mohsin has setup a new blog PakistaniJunction, to create an information hub for news related to Pakistani startups.
Follow @connectmohsin on Twitter to remain updated on the StartUp news in Pakistan.

Facebook Conversation
comments