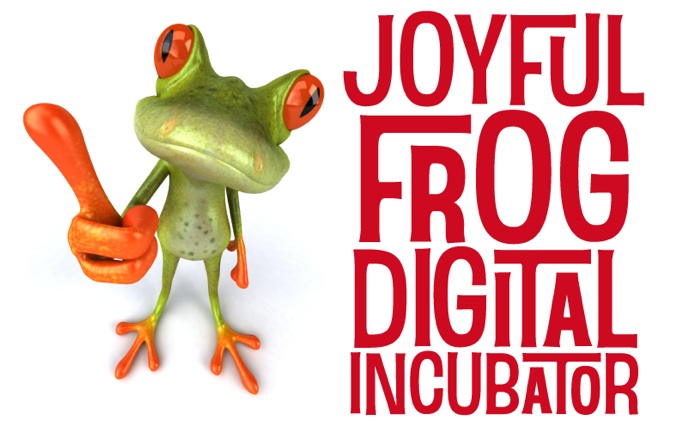 JFDI, which stands for the Joyful Frog Digital Incubator, is an accelerator program in Singapore that helps entrepreneurs turn their ideas to investable businesses in a hundred days. Founded by Hugh Mason and Meng Weng Wong in 2009, the accelerator has turned out to be one of the more successful accelerators in Southeast Asia. It is also the first Southeast Asian member of the Global Accelerator Network.
In exchange of a small percentage of equity, JFDI offers founders S$25,000 (About US$20,000), mentorship, and facilities to build their startups in 100-days. Its first round of incubatees, which "graduated" last year, was quite a success. Out of 11 teams of entrepreneurs, six were funded with an average funding size of S$650,000 (About US$520,000) per team: Kark, Fetch Fan, Flocations, ShopSpot, Tradegecko, and TribeHired.
Starting JFDI
JFDI actually stands for "just fucking do it." Or rather, it was supposed to stand for that, but for some people, especially government officials, find it hard to say the f-word publicly. So JFDI is now more commonly known as the Joyful Frog Digital Incubator. It's an easier sell to a wide range of people and the frog mascot sticks in people's minds. It works, although Hugh and Meng get asked "why frogs!?" so often that the duo has a page to explain all the awesome goodness of frogs.
In 2010, Hugh and Meng wondered if it was possible to bring world-class mentors to Southeast Asia to help entrepreneurs here grow. Both found the answer to be a yes. In 2011, they wondered if they could get the quality raw startups in Southeast Asia they needed to make the accelerator work. JFDI ran Startup Weekends at six different cities in Asia and found that they could source good entrepreneurs for their program. In 2012, Hugh and Meng kickstarted the actual 100-day accelerator program to test if it would work. Again, the answer was a yes, with both believing that an accelerator program would work well in Southeast Asia.
Bring your company to us and we will either make or break your company in a hundred days. If we make it, that's cool. If we break it that's cool because you can move on to do something else. You give your best shot in the 100-days.

Our goals at JFDI are:
1. We help individual people explore who they are quicker
2. We help companies reach their potential quicker
3. We are also about building an ecosystem
Secret Sauce
There are numerous accelerators or incubators in this region that haven't quite reached the returns of JFDI. When asked, Meng said that there isn't any secret sauce to making an accelerator work. It's all about execution. Meng explained further:
What we mean is taking advantage of what the state of the art is in helping startups. We're taking advantage of agile development, we're taking advantage of lean startup methodology. We're doing customer development as taught by Steve Blank. We are looking at all the best practices and we're executing. And this makes us a bit different [compared to those] who aren't aware of these practices.
JFDI probably has one of the most well-thought-out programs in Southeast Asia that I have seen. Apart from the constant mentorships and product development in the day, every evening, is packed with courses to provide that extra nutrients for startups to grow stronger. For example, JFDI offers core curriculum such as:
Investor Psychology, Early Stage Fundraising Term Sheets and Legals
Key Metrics, Traction, Crossing the Chasm
Solution, No Funding Needed, Agile Development
While it sounds easy to run an accelerator, Hugh says it is more than what it seems. Just as many people underestimate how to run a really good restaurant, people tend to think that building an accelerator is easy. Hugh shared more:
People walked into an accelerator and they [see] a bunch of desks and chairs and call themselves an accelerator. They got this cute little frog. It's not that stuff. Anyone can get a cute frog. Anyone can get desks and chairs. Anyone can get space. That's the easy part. The thing is really pulling everything together like a really good restaurant.
Challenges
Despite enjoying early success, Hugh and Meng understood the challenge of running an accelerator, a problem that many accelerators in the world face: Sustainability. Hugh explains that a lot of accelerators are investing huge amount of capital to keep things running. Hugh explained:
An accelerator costs quite a lot of money to run and in the US most of the accelerators cost about $500,000 to $600,000 to run. It is slightly more expensive to do it here in Southeast Asia because you have to fly in the mentors and in places like Singapore, accommodation is expensive.
Despite seeing many of its investments grow in value, these assets remain paper assets until an exit happens, which Hugh believes it will take about five to eight years. Meanwhile, cash is needed to keep the incubator running, mentoring and helping current portfolio companies, while also sourcing for new ones to join JFDI. Hugh explains that there are several approaches to keeping an accelerator alive.
For example, 500startups raised enough money in order to find a hit before the money runs out. Meanwhile it is also running other stuff to stay sustainable. "If you're lucky like YCombinator, you will get a Heroku or Dropbox to make everything work," added Hugh. Another approach is to do something more immediate and keep the operation sustainable. JFDI is taking on both approaches, renting out work spaces, running educational courses while looking to raise $10 million more. But Hugh admits that the problem with this approach is that it takes away energy from them doing what it really matters, which is the acceleration itself. He added:
Now we can say that we know how to do quality startups. We know how to do innovation. We know how to teach entrepreneurship. What we don't know yet is how to make an accelerator sustainable!
A blogger like me can't say for sure how to run an accelerator. But I do know that JFDI's first round of success has raised quite a few of eyebrows. Perhaps, it has also increased the pressure on Hugh and Meng's shoulders to perform even better with their upcoming second batch of startups. If JFDI can keep up with the good results I'm pretty sure investment will follow suit. But as far as we all can see, Hugh, Meng, and the JFDI crew are doing good work for entrepreneurs in the Southeast Asia region.