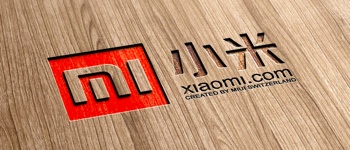 Chinese mobile upstart Xiaomi has been making big waves this summer, beating Apple, grabbing Google's Hugo Barra, and launching a new smartphone and smart TV. And while it already has MIUI, its Android-based operating system, but if rumors prove true, the company has been working on something a bit more unique for quite some time now. Chinese tech media sites are reporting that according to an informed source, Xiaomi has an internal team that has been working on a mobile operating system since last April.
Supposedly, the operating system — which will be called MIOS — will be based mostly on the Linux kernel. It's actually designed as a virtual OS based inside a browser that allows users to run various apps within the browser. It's not finished yet, but the company is apparently hoping to launch it along with the Mi4 handset, which past history tells us will be launched sometime in September 2014.
Of course, this is all just a rumor for now; we've contacted Xiaomi for comment on this story and will update this post if we hear back. The story originates from a verfied weibo user named Feng chao lie feng who works in the tech industry and claims to have talked to a Xiaomi employee. It could be total bull, but if it is, Feng chao lie feng could be in for a nasty surprise. His post has been retweeted nearly 500 times, and if it hits that mark and is proved to be false, he could serve prison time under China's harsh new anti-slander laws (at least if Xiaomi could convince a judge that this rumor harmed the company in some way).
If true, it will be interesting to see whether Xiaomi can make it work. I've been very skeptical about the viability of domestically-developed operating systems, but if I had to choose one company that I thought might be able to pull it off, it would be Xiaomi.
(Weibo via TechWeb)

Facebook Conversation
comments