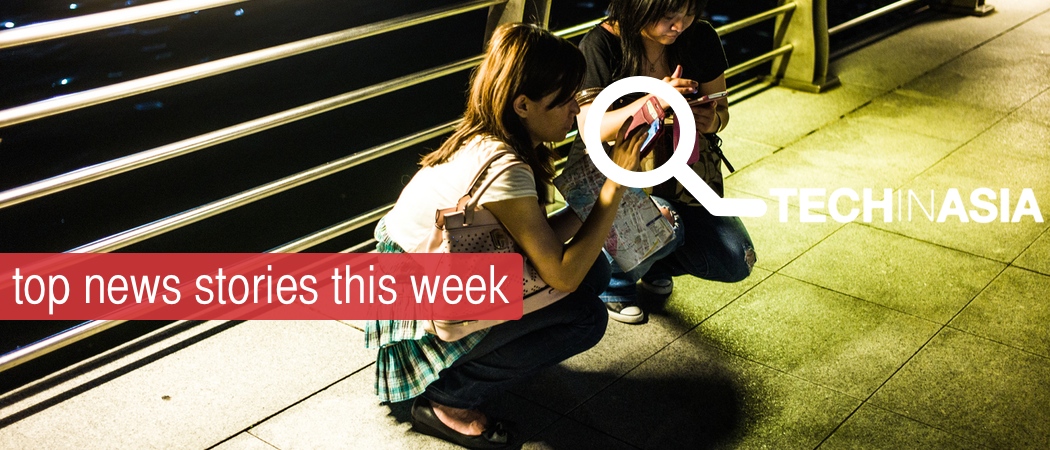 While the week was marked by Apple's newest iPhones, there were still plenty of other things for us to ponder this week: a new chapter for Rakuten in Indonesia, holographs, telcos innovating, censorship, and lots more. Let's jump in…
The six-month-long saga is over, and now Rakuten is going it alone in Indonesia. It has a new Jakarta office too.
---
Terence: "C" apparently never meant "Cheap". While Wall Street analysts and Apple fanboys anticipated the launch of a phone that could challenge Android dominance in Asia, that was never Tim Cook's game-plan all along. While concerns about brand dilution evaporated, the next twelve months could see Apple lose even more ground in the premium space as high-end but lower cost Android phones capture the imagination of consumers. Watch out for the 5S fingerprint sensor though. Its potential could yet be unlocked.
Paul: Chinese consumers who bought iPhones before will buy the 5S. Those looking for value can find it elsewhere. The best Xiaomi smartphone is less than half of the price of Apple's cheaper model. What were they thinking?
Phoebe: Apple's iPhone 5C is relatively cheap if compared to iPhone 5s. But hey, it's not cheap. As Paul mentioned, the iPhone 5C is not even close to the price of Xiaomi's smartphones. I think it's similar in other developing markets. Like in the Philippines, I'd bet that Apple fanatics would opt to upgrade to the 5S. And those who are looking for budget phones would not even consider the iPhone 5C. If this is Apple's way of competing against low-cost Android phones in the Asian market, I think it's bound to fail.
Minh: Of course, the whole world is now gearing up to buy their next iPhones – I know I am. So I think it's pretty funny that the supposedly cheap 5C is so much more expensive than it was rumored to be. All in all, I agree with Charlie in that I think it'll just drive more spending on the 5S.
---
It seems like a lot telcos across the region are more active in the startup scene. It's a wise move for True Incube to invest in 500 Startups and this helps them to tap into 500 Startups' investment experience and network to run their own initiatives in the future.
---
Saiyai: Our family just got bigger! Yes, it's great for our team. But this acquisition is also great for our readers out there. Now with Hendri Salim and Glenn Prasetya on board, we can go deeper into gaming in Asia. Our upcoming Games in Asia site will be the hub and source of all interesting news related to games. Great news indeed!
Dewi: It is awesome when you have more friends to work with! I have met Hendry and Glenn in person and I'm looking forward to work with them in one working space. Welcome on board, guys!
---
I love the whole idea – a smart technology that can enhance the entire concert experience. My mum would have loved to be there.
---
I'm one of those people with multiple SIM cards and I must admit that it has been a hassle having to separately top up various SIMs. I think it's very convenient that all I have to do now is activate GCASH and it's almost like I have my very own top-up station.
---
Charlie: In the wake of the Apple announcement, this was probably forgotten by a lot of people, but I think in the long run China's ever-decreasing lack of freedom on the web is going to have a much greater global impact than Apple's latest toy.
Enricko: While it's now clearer what constitutes a crime in China's online social media world, this is open to manipulatione. In the end, the biggest implication is that people can no longer gossip that freely online. If it your words go viral and the gossip proves to be untrue, then you're a criminal.
---
"It's removing the last bit of English from the web," we're told, which should make it easier for Chinese netizens to type URLs. But will companies buy into these two Chinese-language options, or stick with things like '.com.cn'?
---
Thanks for dropping by again this week, folks! For other ways of reading us, perhaps try our tailored RSS feeds, or find us within Flipboard.

Facebook Conversation
comments