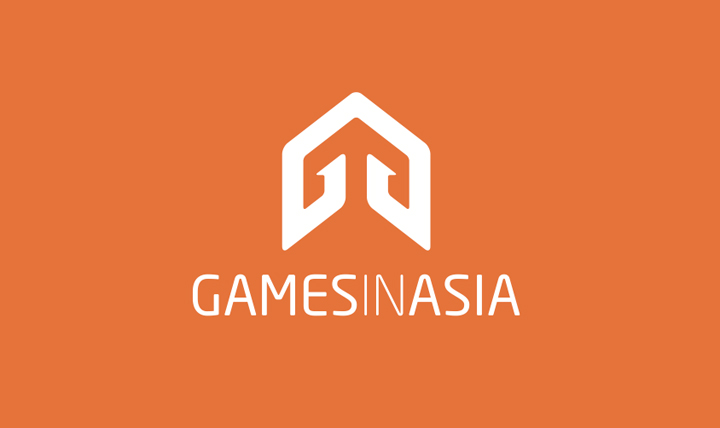 Earlier this morning, we released news (full release below) that we have acquired GameSaku from Apps Foundry Pte Ltd (1). We are excited to share this news with you because it means we are going to cover a lot more about games in Asia, including console, PC, and mobile gaming.
GameSaku has an interesting story and growth. With just two full-timers, the site quickly grew to become one of the most influential mobile game blogs in Indonesia, racking up over 800,000 monthly pageviews. We like both founders, Hendri Salim and Glenn Prasetya, a lot, and we think with them on our team we can kick-start a new site with a deeper focus on games and gaming, which we're calling Games in Asia. Hendri and Glenn will join our team and spearhead Games in Asia Indonesia. All of GameSaku's content will soon be migrated to our Games in Asia domain, where their excellent coverage of the gaming scene will continue with some added help from our own team. We are expecting the Games in Asia Indonesia site to be up within two weeks time. The design will mirror GameSaku's for now, so that readers don't feel lost when they revisit GameSaku.
The international Games in Asia site, which will be in English, will be up within the next four weeks.
Why Games in Asia?
A lot of the Tech in Asia staff is really into games. In fact, we are already covering games on Tech in Asia, although tech and startups will always be TIA's main focus. But we've long felt there was a need for more coverage of Asia's gaming scene. The gaming industry in Asia, though huge, but isn't well-covered on English-language game blogs (think companies like GREE, DeNA, Tencent, Asiasoft, Garena, etc.). We want to play our small part to help promote games in Asia, and we think we're finally in a position to branch out and fill that gap, especially with the folks from Gamesaku on board.
Games in Asia will obsessively cover the following broad topics:
Games produced in Asia (both big and indie studios)
Games that are popular in Asia
Gaming-related news and culture in Asia
Basically, we're getting into games and it's going to be awesome. (But TIA readers who aren't interested in games, don't worry: your service here at Tech in Asia will not be interrupted or affected.)
---
Tech in Asia Acquires Indonesian Game Blog GameSaku
JAKARTA, September 12 — Tech in Asia (TechinAsia.com), one of the largest English-language tech and startup media companies in Asia, announced today that it has acquired GameSaku.com from App Foundry Pte Ltd for an undisclosed sum.
GameSaku is one of the largest and fastest-growing gaming blogs in Indonesia. With this acquisition, Gamesaku founders Hendri Salim and Glenn Prasetya are set to help Tech in Asia grow its upcoming new vertical, Games in Asia (GamesinAsia.com), in Indonesia. GameSaku currently covers specifically mobile games in Indonesian but will eventually expand its coverage to PC and console gaming together with Games in Asia, which will cover the Asian gaming scene in English.
"We see a lot of potential in gaming in Southeast Asia. So Games in Asia is a natural step for us. With Hendri and Glenn in our team, we are confident that Games in Asia will grow well in Indonesia," said Willis Wee, Tech in Asia's founder. "Most importantly, Hendri and Glenn integrate very well with our Indonesian team. With the chemistry between us, I'm confident that we can build a great game blog for this region," he added.
"We are excited to be part of Tech in Asia, a media startup which truly understands quality content and the potential of the gaming industry in this region," said Hendri Salim, founder and CEO of GameSaku. "Having followed Tech in Asia's progress closely through its online content and conferences, we strongly believe in its mission and culture, and we look forward to working with the team to make Games in Asia a success."
Hendri and Glenn will continue to spearhead Indonesian editorial operations at Games in Asia. Within 16 months and with only two full-timers, GameSaku.com went from nothing to generating over 800,000 monthly pageviews, growing at a rate of over 15 percent each month. All of GameSaku's archives will be smoothly migrated to GamesinAsia.com over the next few weeks.
About GameSaku
Founded in 2012, GameSaku is Indonesia's number one mobile gaming blog. While it started with only iOS coverage, now GameSaku covers all smartphone games from Android to Windows Phone. GameSaku's goal is to help readers find a great & fun games among the tons of games in app stores. One of the most popular features on GameSaku is its free Android game of the day.
About Tech in Asia
Founded in March 2011, Tech in Asia is a digital media startup with team members in key cities across Asia. As a crew of journalists and bloggers bound by a passion for technology news reporting, their goal is to create the best experience for readers interested in Asia ­focused tech news by bridging language divides and sharing the exciting tech and startup scene in Asia with the world. Tech in Asia is also known for its Startup Asia conferences, which are held in Singapore and Jakarta. The team also hosts frequent Meetups in cities across Asia where entrepreneurs can connect and learn from industry leaders.
Contacts
Hendri Salim, Editor in Chief of Games in Asia Indonesia
Email: hendri@gamesinasia.com
Willis Wee, Founder of Tech in Asia
Email: willis@techinasia.com
---
(1) Disclaimer: Apps Foundry is an East Ventures portfolio company. East Ventures also invested in Tech in Asia. Please see our ethics page for more information.