At Line's annual event in Tokyo last August, leaders announced it would roll out channels for shopping, music, and video calls, first for the Japanese market and later to other countries. Openly proclaiming its blossoming from a messaging app to a platform with 240 million users globally, Line CEO Akira Morikawa said he hopes Line will become a "universal language."
Satoshi Yajima, a lead representative for Line's international marketing division, echoed these sentiments earlier this week at Digital Taipei 2013. He repeatedly stated Line hopes to grow "from a tool to a platform," become an "entry point" for content, and "create a new smartphone ecosystem."
Yajima then sketched out the company's business plan for the foreseeable future: first, new features will be introduced in Japan, where Line has 47 million users (its largest userbase) and gets home team advantage. Any day now, these features will be introduced to Thailand, where Line has 18 million users, and Taiwan, with 17 million users (and the highest penetration rate of all markets).
Following the second pilot phase in Asia strongholds, the app updates will reach other markets — perhaps China, India, Spain, or Latin America — with an eye towards measured trial and error.
To further Line's ambitions to "serve as a communication infrastructure for billions of global smartphones," the company will introduce news, e-books, and horoscopes in the near future.
In theory, Line's prospects look strong
Of all the messaging apps to emerge in the smartphone era (Kakao Talk, WhatsApp, WeChat, and countless others), on the surface, Line seems best poised to see highest global adoption rates, and by extension, the healthiest revenues.
Unlike KakaoTalk, it's seen significant market penetration in countries outside of its origin (Taiwan and Thailand, namely). Unlike WeChat, it's not burdened by Big Brother-esque traditions in Chinese social media. Unlike WhatsApp, it's feature-rich (and free of charge).
And on top of all that, it's well-branded, with a flagship set of characters that have entered the realm of pop culture. Americans might not be seeing Moon and Brown appear alongside their favorite Saturday morning cartoons any time soon, but successful merchandising has proven that its cuddly mascots have at least some lasting resonance beyond domestic borders.
Publicly shared numbers depict Line as experiencing strong growth. 80 percent of its registered users are outside Japan. Every hour, it gains 63,000 new users. In Q2 2013 the company earned 9.77 billion yen (over $99 million) in Q2 2013, up 66 percent annually (all from startup dating). The company has even flirted with notions of an IPO.
These developments could indicate that Line is at an exciting crossroads, showing a platform on the verge of "going global." However, when one considers Line's challenges when expanding, this exciting crossroads could in fact be a sign of the brand's identity crisis.
Line wants to stand out from the pack by being everything to everyone
Line currently utilizes a hybrid business model to make money — one that serves both businesses and consumers, and earns revenues from both ends. In order to earn revenues from businesses, however, the eyeballs of the masses are a necessary precedent.
In order to gain eyeballs, Line must do what most brands hoping to acquire more customers must do: encourage the switch. Tell users to switch from WhatsApp to Line because you can buy stuff and send cool stickers. Switch from Facebook to Line because it's less redundant. Switch from SMS to Line because it's free.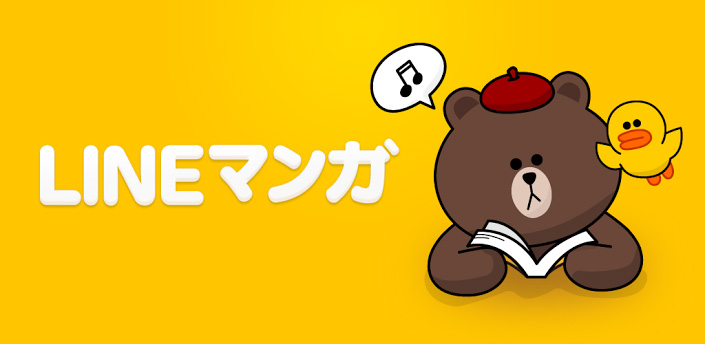 When probed at Digital Taipei 2013 on how it distinguishes itself between its competitors, Line's fuzzy sense of self grew quite evident.
When asked how the app is different from Facebook, Yajima replied, "Even though Facebook has its own messenger, Facebook isn't about one-on-one communication. Facebook is about centralizing different people and different parts of your life into one place. Line, on the other hand, is about one-on-one messaging."
When asked about how Line views itself as different from WhatsApp, Yatoshi replied, "Even though WhatsApp is a one-on-one messenger, Line has added stickers, games, and other elements to create a lively and diverse ecosystem."
In other words, Line hopes to appear more feature-rich than WhatsApp and more streamlined than Facebook. This pitch alone might be a good reason for a user switch to Line. But it's not the best reason.
Show me the MAUs
For a one-on-one messaging app, the best incentive for anyone to download and become an active user is if one's friends are also active users. If one-on-one communication is the core of a messaging app, then having friends to chat with is important.
Monthly active user metrics are disappointingly scarce in the mobile messaging space, yet this is perhaps the measurement best indicative of an apps ability to generate more active, paying users.
Line has never publicly released concrete figures for its active userbase. However, at Digital Taipei 2013, it did state that 80 percent of users in Japan, Taiwan, and Thailand were classified as "active."
As for progress in other markets, Line has touted its registered user numbers, but has remained tight lipped about everything else. And if the number of active users is the best indicator of "where your friends are," it looks like Line will have its work cut out for it.
In Spain, where Line just launched a television advertising campaign in partnership with Barcelona and Real Madrid football clubs, compared to WhatsApp's 20 million active users in Spain. In India, Line attained 5 million registered users after launching last July. But in India, WhatsApp also has about 20 million active users.
It's difficult to assess Line's engaged userbase on a global scale, but let's get out our envelope and pen just for fun. Line stated that in Thailand, Japan, and Taiwan (its three largest markets, collectively totalling in at 82 million registered users) 80 percent of its are active users. If we apply that value to the all 240 million of Line's registered users (a wildly generous assumption), we'd get 192 million active users – 108 million users shy of WhatsApps 300 million active. In reality, this figure is likely to be much, much lower. And since active users are what generate more active users, WhatsApp will likely maintain its lead.
Line's secret weapon
The one tool that Line does have at its disposal that WhatsApp does not, and probably never will, is marketing. As long as WhatsApp continues to shun advertising for reasons based on principle, Line can take advantage of its competitor's visual absence and promote itself heavily in markets where first-time smartphone buyers are numerous.
Beyond that however, Line will have to fight against the gravitational pull of its incumbent competitors. Next year, it will be tested to see if its regional dynamism can transfer over to other parts of the world.
(Editing by Terence Lee and Paul Bischoff)

Facebook Conversation
comments