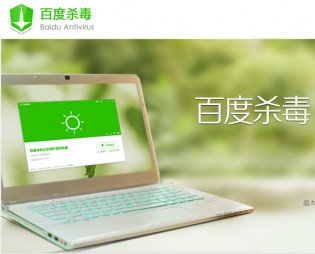 On Tuesday, Baidu finally publicly launched what many have interpreted as the latest salvo in the company's ongoing battle with Qihoo 360: a domestic antivirus security suite called Baidu Antivirus. The software can be downloaded for free here, and Baidu is pushing the claim that it "doesn't peep" on its users in its marketing materials, an apparent jab at Qihoo's less-than-stellar reputation on user privacy.
We have actually known about Baidu Antivirus for a while; the company announced the suite back in April but at the time it wasn't available for public download. And of course, before that there were indications that it was coming with Thailand-targeted Baidu PC Faster launching last year and the English-language Baidu Antivirus launching this past March.
But Chinese web security is Qihoo's home turf (it dominates the market), and Baidu's move to offer a competing product can be seen as a sort of counter-attack to put Qihoo on the defensive after Qihoo invaded the Baidu-dominated Chinese search market. The companies' feud actually runs much deeper, but since the launch of 360 Search it has been glowing white hot, and the launch of Baidu Antivirus certainly isn't going to cool anything down.
Qihoo also faces pressure in the mobile security space from Tencent (another company it has a rather ugly history with), which looks to be using its ascendant WeChat mobile app to push its way into the mobile security space. And it would not be a surprise to see Baidu make a strong move in the direction of mobile security in the near future, either.
We'll be taking Baidu's new antivirus software for a spin in the near future, but for now I'll leave you to ponder the brutal three-way battle for security and search supremacy that seems increasingly inevitable.
(h/t to Beijing News for the Baidu Antivirus launch news)

Facebook Conversation
comments