Just a few days after Chinese search engine Baidu (NASDAQ:BIDU) started to translate its developer tools and resources into English, here's another sign that the Beijing-based company is looking to new markets overseas. Baidu now has an antivirus app for Windows, in English, that's simply called Baidu Antivirus.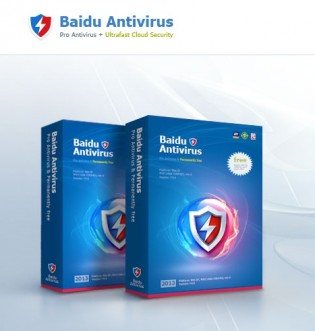 The Baidu Antivirus app is free and supports everything from XP right up to Windows 8. A Baidu representative could not be drawn to comment on this new release.
In fact, Baidu Antivirus is not entirely new, as the search company launched it under the 'Baidu PC Faster' name in Thailand last year, where it was offered for download on a different homepage in both English and Thai. But this new site is the first time that it's being marketed solely in English to a potential global usership.
Baidu's biggest export so far seems to be its mobile browser app, which is being particularly aimed at the Middle East and North Africa.
While Baidu's new app is a challenge to other free antivirus companies around the world, it's what the app doesn't do yet that's more significant. This app is not available in Chinese right now, but it surely will be at some stage. Perhaps this overseas launch is a testing ground before releasing it in Baidu's home market. When it is made available, Baidu Antivirus will mark a new front in the increasingly intense battle between Baidu and local rival Qihoo (NYSE:QIHU).
That rivalry escalated last summer when Qihoo – which made its name with antivirus apps – launched a search engine that quickly garnered 10 percent market share. Baidu has even started a $15 million lawsuit over some of Qihoo's search tactics. Qihoo is also under fire from authorities and some security experts over the behavior of its antivirus and desktop browser apps, which are claimed to be doing too many things without seeking the computer owner's permission.
It's not clear if Windows users will be too keen on a Chinese-made security app at a time of huge anxiety over hack attacks originating from China. The Baidu Antivirus app is badged as being made by "Baidu (Hong Kong) Limited" on its homepage, despite the firm being based in Beijing.