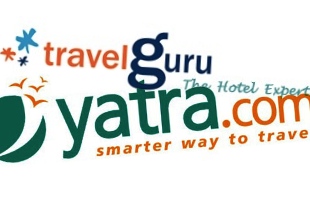 Travel is a hot industry. There are big companies who have gained success in China, and now we're seeing the same trend following in India and in Indonesia. Yatra.com, one of the largest travel booking sites in India, has acquired Travelguru.com, a similar competing site. This puts Yatra in a stronger position in the India online travel space, but it's still up against MakeMyTrip which is believed to be the market leader. The acquisition details haven't been disclosed. Travelguru was the Indian arm of US travel site Travelocity, and it will continue as a separate brand from Yatra.
Based in Gurgaon, India, Yatra was founded six years ago and today sees more than 20,000 domestic tickets sales, and 1,000 hotels and holiday package bookings a day. It provides reservation services across more than 5,000 hotels in 336 cities in India. On a global scale, it facilitates booking to over 90,000 hotels. As if the numbers aren't big enough, Travelguru adds in more weight with access to more than 6,500 hotels in India and 72,000 hotels across the world.
Yatra is funded by Norwest Ventures Partners and Intel Capital in India. Along the way, it has previously acquired MagicRooms, a hotel booking aggregator service, and also a promotion portal in India called Buzzintown.