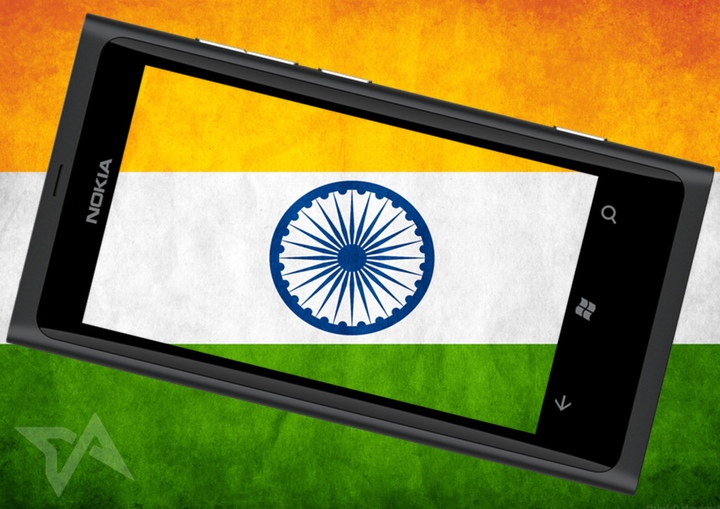 Research group IDC has looked into its Asia-Pacific mobile phone tracker and come up with some new statistics for India's smartphone sector. While smartphones are still at an early growth stage in India, it's interesting to note that Microsoft's (NASDAQ:MSFT) Windows Phone is in second place with a 5.4 percent market share of shipments.
Android leads the way in India, with Windows Phone ahead of Apple's iOS and struggling BlackBerry. It's not WP's first time in second place – it's actually the third consecutive quarter of beating Apple. Globally, WP is in third place, so it's performing better than average in India.
Since IDC gave the data to Microsoft, there are no exact figures for Android and iOS market share in India. The data was collected April to June (i.e. Q2) this year by IDC.
Microsoft points to 60 percent quarter-on-quarter growth for Windows Phone globally, outgrowing the smartphone market as a whole. But it's always easier to grow from almost nothing, while the slower growth in iPhone sales points to being closer to saturation amongst its addressable, high-end audience:
Wall Street's concern with Apple in one image. Growth. pic.twitter.com/B2F30GYNDk

— Benedict Evans (@BenedictEvans) September 17, 2013
Microsoft India's Vineet Durani said:
Less than ten months back, when we launched Windows Phone 8 in India, we had set ourselves the goal of being the second most widely used smartphone platform in India, and we are excited to have achieved this milestone so quickly.
WP is likely being boosted by Nokia Lumia sales (remember that Microsoft now owns Nokia's devices business) in India. The Nokia Lumia 1020 is expected to be launched in India soon.
(Via Watblog)
(Editing by Paul Bischoff)