With rumors about the Chinese dream team being talked about in the community, it's really hard to ignore such 'hints' on social network. It started with some tweets. Dimitri 'Mali' Vallette tweeted about an incoming dream team . Then previous Invictus Gaming (iG) player ChuaN hinted on making a comeback as well. And just recently, Zhang 'xiao8' Ning also indicated on a Weibo post that he was going to leave LGD.cn as well.
The possible roster
There had been much speculation about the possible Chinese Dota 2 dream team, but a post of a possible roster on Replays.net stirred more noise regarding the rumor. According to the post, the possible roster will be composed of Zeng 'Faith' Hong Da, Zhang 'xiao8' Ning, Chen 'Hao' Zhi Hao, Zhang 'Mu' Pan, and Wong Hock 'ChuaN' Chuan. According to GosuGamers, they also received similar information from a reliable source. OnGamers also made a post on the matter and stated that Zhaohui 'SanSheng' Wang and Junjie ' Sydm' Tong will also be part of the team.
With the exception of ChuaN, all of the aforementioned players are currently contracted. Faith and Hao are playeing for iG while Mu, SanSeng and Sydm are under TongFu. As mentioned earlier, xiao8 is expected to leave LGD.cn for a new team although there has been no official announcement from the organization.
Billionaire dad gives son Dota 2 dream team?
So whose team is this dream team going to be? Is it going to be for an existing organization? Articles on joinDota and GosuGamers shared that the rumored dream team is being formed by Xu Xi Hao, son of Xu Jia Yin who is not only known for being the owner of real-estate company HengDa, but also for investing 2 billion RMB in HengDa football team. The football team is the current champion of the Asian Champions League 2013. As such, there has been speculation that this new team will be called EverGrande, the English translation for HengDa.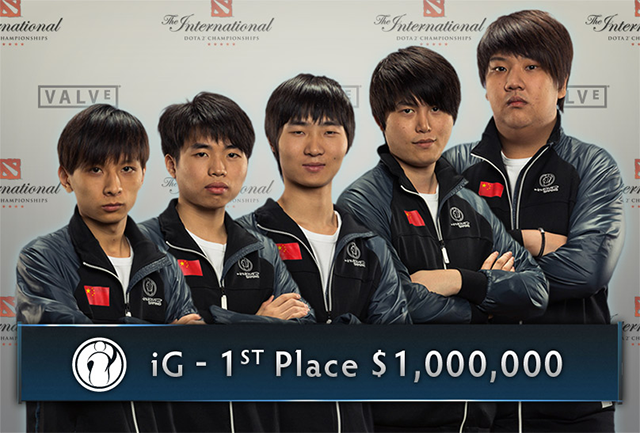 This kind of story is not unheard of, as iG was also formed by Wang Sicong, the son of one of the richest men in China and owner of WanDa enterprise, Wang Jianlin. They originally had two teams, iG.Z and iG.Y until they were reorganized to become the team who eventually won The International 2012.
---
Should this change occur, iG and TongFu will obviously have to look for players to fill in their missing ranks. Compared to the European scene, the Chinese scene doesn't seem to have as many players to choose from. This is partly as a result from the lack of new players over the past year. One alternative would be to import players, as in the case of ChuaN, Chai Yee 'Mushi' Fung and Daryl 'iceiceice' Koh from SEA.
At the moment, there has been no official announcement, but it is expected that the dream team will be announced sometime around Chinese New Year when most of the players' contracts will expire.