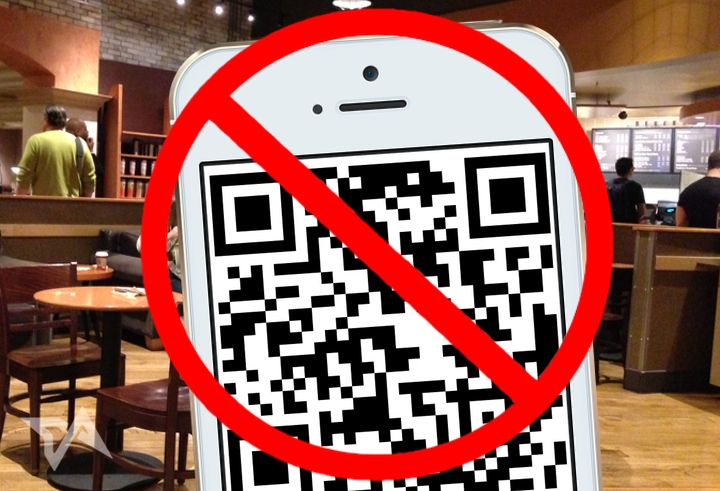 The People's Bank of China (PBOC) issued an edict late yesterday that bans two particular things: epayments made via QR codes, and online 'virtual' credit cards. The move appears to hit out at China's web companies, who rely especially on QR codes to make face-to-face, cash-less mobile payments.
Tencent's WeChat and Alibaba's Alipay are hit most hard by the new ruling. Both WeChat and Alipay use QR codes for many aspects of in-store mobile payments. Alipay has been using QR and barcode-scanning codes since 2011. WeChat is a relative newcomer as the messaging app has evolved into a sort of mobile wallet, with some stores accepting cash-less payments using the app.
21st Century Business Herald has a photo of the central bank's notice.
Big impact on mobile commerce
The two companies issued virtual credit cards – online credit cards tied to their own epayment services – earlier this week. The company's cards, both issued in partnership with CITIC Bank (HKG:0998), now seem to be on hold. We've contacted both Alibaba and Tencent to comment on this ruling. (Update: An Alipay spokesperson says the company has no comment at this time. A Tencent representative says: "We have received the letter on the respective payment business and are currently communicating with PBOC on this. We will fully cooperate with PBOC and submit the materials as required.")
The People's Bank of China edict will have a large impact on mobile commerce in China, mainly in terms of in-person epayments. Conventional order-stuff-online ecommerce is unaffected.
Tencent's (HKG:0700) stock is down over five percent in Friday afternoon trading, wiping nearly HK$60 billion (US$7.7 billion) from the web giant's market cap. The company's value now stands at HK$1.04 trillion (US$134 billion).
It's possible both the QR-based payments and the online credit cards will be permitted again after draft regulations are drawn up.
(Editing by Josh Horwitz)