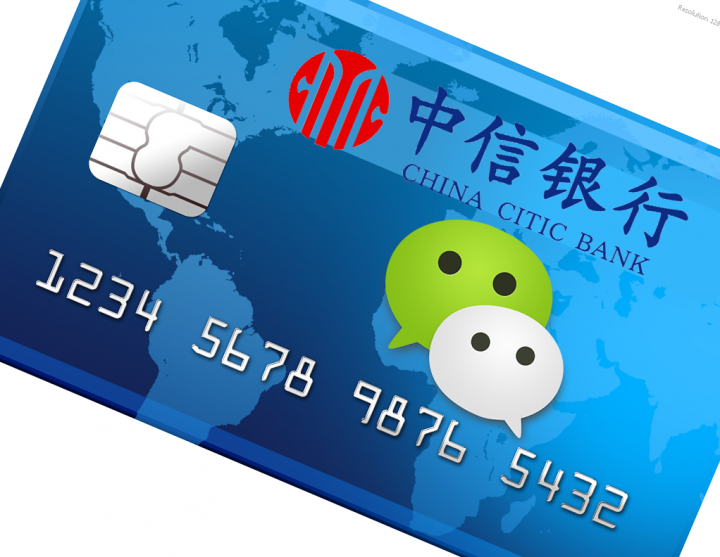 Within 24 hours of Alibaba announcing it would hand out one million "virtual credit cards", rival web giant Tencent (HKG:0700) revealed it will also be offering its own such cards within China's most popular messaging app, WeChat. Tencent's card, like Alibaba's, is also backed by CITIC Bank.
So why all the double dipping? You might recall that around this time last year, Tencent and Alibaba actually teamed up in a joint venture with PingAn Insurance to create ZhongAn Insurance for online liability. Through that joint venture, both are also connected to CITIC Bank.
Additionally, both Tencent and Alibaba yesterday made it through a regulatory hurdle toward starting their own private banks.
Tencent is also aiming for 1 million users of the WeChat credit cards, which applicants can apply for within the app. Credit limits, which are based on past shopping history using Tenpay and a risk rating determined by CITIC and Zhong An, range from RMB 50 to 5,000 (US$8.14 to US$814).
The cards can also be used at physical retail stores that support purchases using WeChat QR codes.
The virtual credit cards are similar to that of Alibaba's biggest competitor in China's ecommerce sector, JD.com. JD just last month began offering up to RMB 15,000 (US$2,500) in credit, but the money could only be spent on its own website. CITIC Bank, on the other hand, can be used at a far wider range of shopping outlets.
(Editing by Steven Millward)