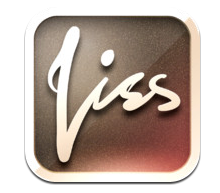 Last fall we told you about Hong Kong-based startup Viss (www.viss.me), which encourages its users to share fashion photos and follow their favorite trends on the Viss network. Since that time, we've received an update on how the company and its trendy mobile app are doing. Yesterday the company just pushed new updates for its iOS and Android applications, and this new iteration contains an interesting feature.
The latest version of the app includes a 'Shop the look' function, which helps users easily click through on interesting clothes items they seen in photos to product pages where they can buy those items. I'm told that Viss does work with partner merchants in this way, and earns some affiliate payments or commission — which is smart.
The app was recently featured in Apple's App Store's fashion section, as well as the What's Hot section in eight Asian countries. So far the Viss website has about 600,000 unique visitors, and 3.5 million monthly page views.
Since we last looked at it, Viss has also added integration for sharing to WeChat, which is certainly a big plus for users in the Greater China region. As we recently noted, WeChat now boasts 300 million users worldwide.
Viss's CEO Leo Ku tells me that in 2013 the company hopes to work with more brands and online stores, as well as possibly bring in further rounds of investment to drive expansion of its current operations.