Since 2011, food delivery has been a delicious space in Vietnam. At first, it started out in the expat communities and gained significant traction. Of course, the rainy seasons cause spikes in usage when people don't want to get soaked on their motorbikes on the way to their favorite restaurants. It's convenient, to say the least.
Today, with e-commerce sites on the inevitable, aggressive rise in Vietnam, food delivery has been a bit forgotten, so let's get a lens on the top four food delivery sites in Vietnam. Later, we'll be interviewing every one of these sites and looking at their growth and models, but for today, let's just take a close look at the stats. Of course, each competitor wasn't willing to share all their numbers, but we could glean a few things.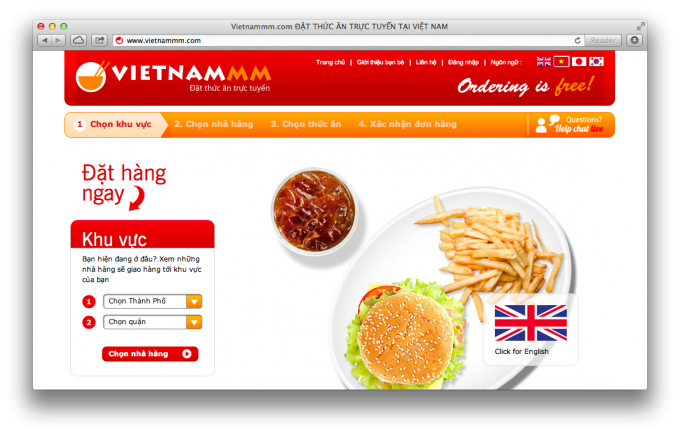 The first one to hit the market by just a few months in February 2011. The site has over 400 restaurants and counting, and processes over 20,000 orders per month. According to Jochem Lisser, CEO of Vietnammm, Iin the beginning, it was mostly foreigners, but now Vietnamese users are beginning to make a serious share of the orders." Vietnammm started here in Ho Chi Minh city but also operates in Hanoi and Danang, Vietnam's major northern and central cities. Vietnammm has a significant market lead in Ho Chi Minh city.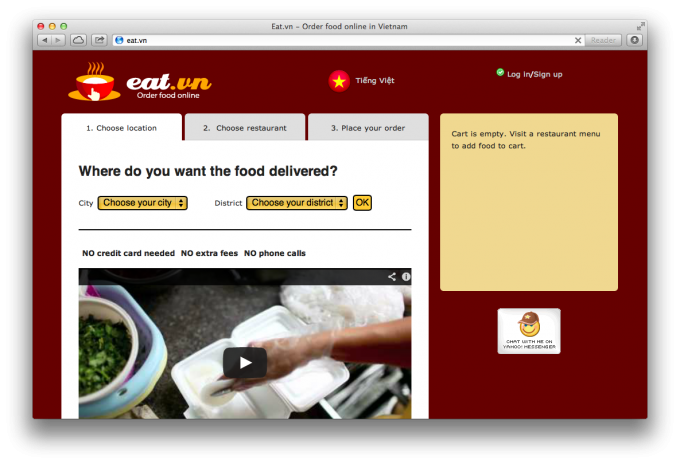 Just months after Vietnammm was launched, Eat.vn also made it onto the scene. Eat.vn currently has 500 restaurant partners. The total sales across Hanoi and Ho Chi Minh city today are "a few billion VND (about US$100,000) every month" according to Anders Palm, the original founder of Eat.vn. Eat.vn was acquired by VC Corp last year. Eat.vn was also an early market leader in Hanoi, after seeing Vietnammm's early rise in Ho Chi Minh city.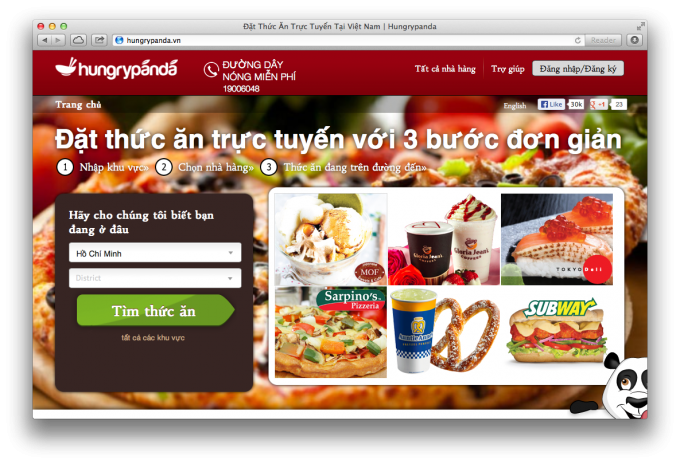 A newcomer to the market, and backed by Rocket Internet, it has had a startlingly fast start in the country with 800 total restaurants and soon to be launching a mobile app. The site has only been in Vietnam for about a year and is pretty strongly focused on Vietnamese customers since 70 percent of its customers are locals. It'll be interesting to watch HungryPanda compete with Eat.vn and Vietnammm.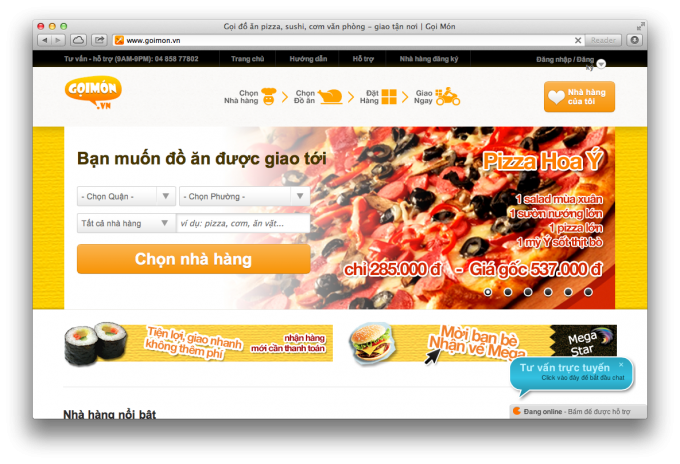 The only non-foreign competitor in this list is Goimon.vn, which launched in November 2011. Currently Goimon.vn only has 150 restaurants as part of its coverage, but unlike the others it allows individuals like you or me to sell our favorite dishes via the platform. Currently, the site gets up to 1,000 to 5,000 unique visits per day and competes almost exclusively in the Vietnamese space.
Final Thoughts
So we can see that Eat.vn and Vietnammm, which were both started by expats living in Vietnam, first started with the overseas crowd, whereas HungryPanda, which is a foreign competitor with significant execution and financial backing and Goimon.vn, a Vietnamese competitor, are both going for the local Vietnamese market. But the key is, everybody is now looking more and more towards this country's market, which has the ability to scale – whereas foreign consumers living in Vietnam are a relatively small market (liberally estimated to be under 200,000 nationwide).
The Vietnamese growth area makes sense to me, since Eat.vn and Vietnammm have a very secure market in the foreign market, it will be hard for HungryPanda to tackle their sector. The Vietnamese market is also huge.
I reached out to Hotmeal.vn, which is also founded by Vietnamese people, but the team did not respond. Its market share is also relatively small so it's not clear if they will be able to compete with the big and incumbent players listed here.