We've mentioned Venuemob a lot in our Australia startup news, but never got a chance to really delve in deeper. Venuemob is a Melbourne-based startup that provides a platform to search for a place to hold events. Here are three fast facts you need to know about this startup:
Two of the three founders of Crowdmass, a group-buying site in Australia later acquired by Groupon's StarDeals in Australia in April 2011, are behind Venuemob.
The venue search site is from the inaugural batch of the Melbourne Accelerator Program and from the Optus Innov8 Seed Program, where the team was one of the first two Australian startups to receive A$450,000 (US$468,000) in funding.
The brains behind Venuemob have been blazing an entrepreneurial path since they were students, showing that it is possible to work on a startup while being in school.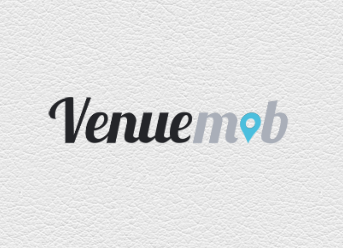 Venuemob has a directory that lists venue information in Melbourne, allowing you to compare them and view booking availability. It aims to gradually add more features, enhancing the entire user experience for both venue owners and those searching for venues.
Events planners will appreciate that the entire venue search process is streamlined for your own convenience. It cuts down on the time spent gathering information about the venue, from the venue availability to the menu. There are also 360 degree tours on the website, which save you the hassle of scouting the site yourself.
Co-founder Ying Wang tells us more:
[T]he comparisons aspect is a pretty important part of what we do, and we are ultimately looking to make it as easy for people to find venues for functions. How we allow people to compare is to standardize the information for all the venues, including 360 interactive tours inside each of the venues. We provide these awesome tools to help users find relevant results.
With Venuemob, you would be able to explore venues you may not have considered. Venuemob also has a concierge service for busy bees who would prefer to have everything arranged.
So what inspired them to start Venuemob in the first place? Ying elaborates:
I think it was a combination of our previous local e-commerce and marketing experience while at Groupon, [along with] our personal [affinity] for exploring new exciting venues. Initially we actually worked with a lot of venue owners and we personally introduced a few functions to venue owners in Melbourne and Sydney.

The venues ended up loving it because it drove a lot of revenue to their business, and our friends were really well looked after because we knew these venue owners. [Conversely,] we were confident that they would be able to look after our friends.
The site currently boasts around 300 venue spaces in Melbourne, including bars, restaurants, hotels, and function spaces. And they are pretty selective in the venues they choose, says Ying, noting that this ensures that venues have a great reputation and are able to deliver quality service to its users.
This points back to the startup's bottom line of ensuring top-notch customer service on its site, and that is why they have been getting frequent inquiries and more listings. In order to meet this demand, the startup has expanded from just a mere three-man team in July to 10 people at present.
The team is an impressive one in my opinion. First, they managed to pull off an exit while still in school. Second, they were able to obtain funding in a bleak investment scene like Australia.
If you happen to be in Melbourne and are looking for a venue to hold Christmas or year-end parties, you can check out Venuemob here.