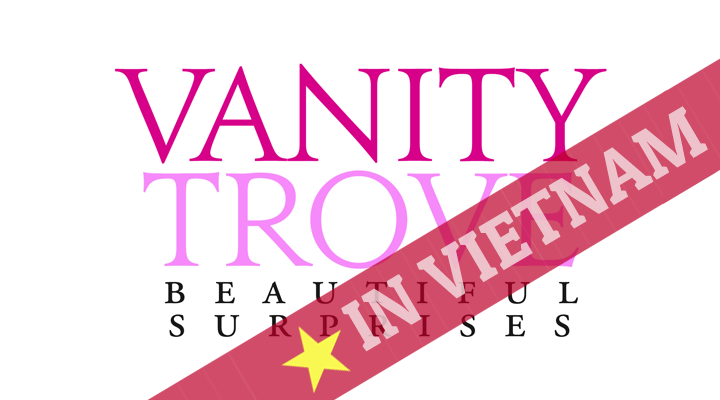 Yesterday we looked into how Vietnam's enterprise IT market could be worth billions. Now it turns out that Vietnam's beauty industry is also a billion-dollar sector. That's what they've estimated based on Euro Monitor's numbers.
EDIT: Just need to clarify that it is not the beauty box industry that is worth billions, but rather the beauty industry. Also, clarified in conclusion. I apologize for the mistake, was a miscommunication between myself and interviewee.
But first, let's get down to brass tacks. VanityTrove recently acquired Glamybox, one of Vietnam's leading beauty box subscription services. The VanityTrove branded site for Vietnam will be launched as early as September. And as I mentioned before, it's looking like the beauty box subscription business is taking the entire Asian web by storm.
VanityTrove and associated investors are all quite optimistic in Vietnam's market and are looking to do a slightly different regional model from Rocket Internet's regional e-commerce strategy, which is also in this space with GlossyBox. They're hoping, instead, to connect a network of founders together that are highly interested in succeeding across the region and attacking it from a startup perspective. This may be a less corporate approach than Rocket's, which hires mainly MBAs and and executives to run their regional strategy.
Currently, VanityTrove is stretched across several countries including Thailand, Malaysia, Taiwan, and Indonesia. In total, VanityTrove has 60 staffers across Southeast Asia.
According to Sruthy Parvathy, investment analyst and portfolio coordinator at GITPx Investments which has invested in Glamybox, it's departing from the usual monthly surprising gift package:
The new platform VanityTrove is introducing is one based on smart and relevant sampling. This platform focuses on being relevant to each customer based on the beauty profile each customer has created for himself/herself. The beauty profile enables the VanityTrove platform to suggest products most relevant to the customer's needs and concerns, who will then get to choose the products they want in their box by ranking the suggestions made to them, in order of preference.
This is all good and nice, but according to one of my sources who used to work in the beauty box industry, Glamybox and other Southeast Asian beauty box subscription services have been struggling. The main reason is that in countries like Japan and South Korea, the skincare and make-up companies spend a huge amount on marketing, but much less so in Southeast Asia. East Asian beauty box subscription services can take advantage of those bigger marketing budgets of beauty product retailers. The beauty box idea fits right in. In contrast, Southeast Asian subcom services are not able to offer the same kind of value as their East Asian counterparts.
At the end of the day though, with projections like a $1.5 billion beauty market and serious subcom acquisitions across the region, we'll see how sustainable this subscription model is in reality. It's certainly feasible that folks like VanityTrove can etch out a sustainable model in this large market.
(Editing by Steven Millward and Paul Bischoff)