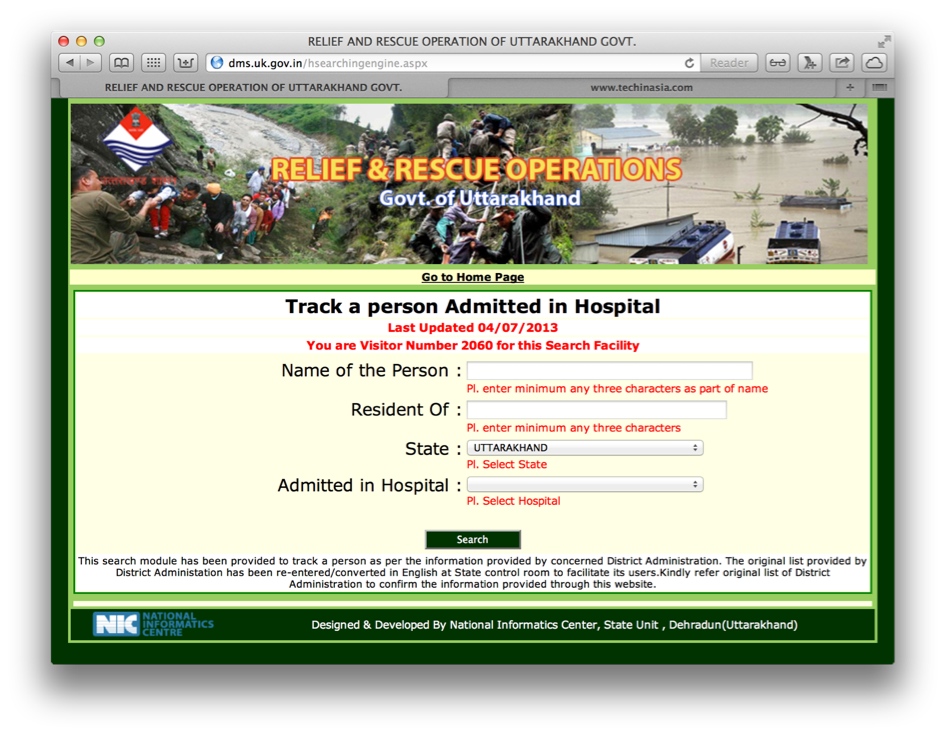 With thousands still missing – Action Aid estimates 5,000; local authorities say 7,000 – after the Uttarakhand floods in northern India two weeks ago, the local government has launched a person finder search engine to help concerned relatives and friends find individuals still unaccounted for.
The Uttarakhand person finder requires someone to enter the name of a missing individual to try find survivors. A match will be returned only if someone of the same name has been admitted to a hospital in the region.
Google first on the scene
The NextBigWhat blog notes that media, NGOs and other interested groups can contribute data via the site's person finder API.
Ideally, in that kind of region where wired internet connectivity was scare even before the flashfloods disaster, this service would be available by SMS – but alas that's not the case with the local government's search site.
Google was faster with its digital disaster response, launching its person finder for the Uttarakhand floods (see here) while the waters were still raging; Google's familiar crisis maps also zoned in on the region (see here) with information on medical centers, relief camps, and shelters.
(Source: NextBigWhat)