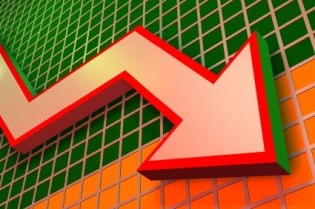 As we wrote yesterday, the SEC is probing five major Chinese accounting firms, and since those firms represent a lot of the US-listed Chinese companies, there is a risk that if things go badly, the result could be Chinese stocks de-listing from US stock exchanges. That news broke after the markets closed, but Tuesday morning as America woke up, its markets took one look at that news and set about selling China stocks. The result is significant drops virtually across the board.
As of this writing, Baidu (NASDAQ:BIDU) is down more than six percent on the day so far. Youku (NYSE:YOKU) is down nearly five percent. Sina (NASDAQ:SINA) is down more than six percent. Shanda (NASDAQ:GAME) is down about two percent. Qihoo 360 (NYSE:QIHU) is down more than two percent. Netease (NASDAQ:NTES) is down nearly four and half percent. Sohu (NASDAQ:SOHU) is down more than three and a half percent. Et cetera.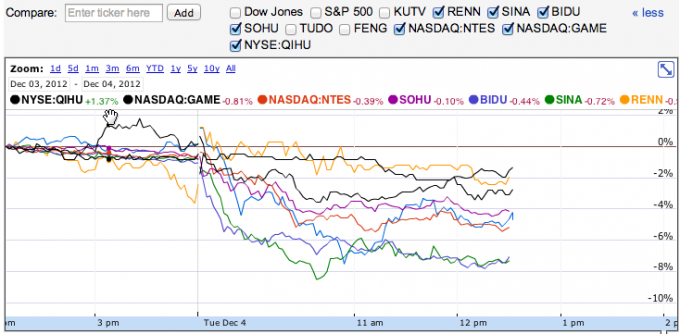 Of course, the markets are still open, and some stocks have already hit the bottom and started correcting themselves; Renren (NASDAQ:RENN), for example, is actually up slightly on the day so far. The regulatory probe is certainly concerning, but at a certain point, the risk of eventual de-listing is likely going to be outweighed by what some investors will see as bargain prices for shares of some of these companies.