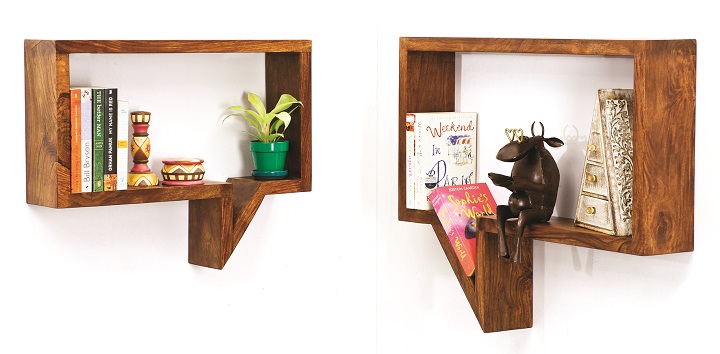 We know all about configuring a computer before buying it online. But a 'wardrobe configurator'?
It's the latest product from Indian furniture etailer Urban Ladder, which has just raised US$21 million from Hong Kong based Steadview Capital, as well as existing investors Kalaari Capital and Saif Partners. CEO and co-founder Ashish Goel gave Tech in Asia an exclusive preview of this app, which lets a customer who wants to buy a wardrobe configure it from scratch. She can choose the size, color, and what she needs inside the wardrobe, like racks, shelves, hangers' space, and so on.
This is as close to the physical experience of getting custom-built furniture from a carpenter as it can get online. In addition, the configurator does away with the hassles of explaining your needs to a carpenter, waiting for him to come up with a design, and quoting the price. "The app will send you a copy of the design you've configured, along with the pricing and delivery date. You can modify it further if you want, or go ahead with it if it suits you," Goel says. Currently on a private release, the wardrobe configurator will go live on the Urban Ladder site next week.
Reinventing furniture retail
Kalaari Capital had invested US$1 million soon after two friends from IIM Bangalore launched the company in July 2012. SAIF Partners came in last year with US$5 million. The series B round of funding will arm this Bangalore-based startup to continue to innovate, scale up, and expand across the country.
Ashish Goel and Rajiv Srivatsa, who bought houses next to each other in Bangalore after their MBA, came up with Urban Ladder when they felt frustrated while shopping for furniture. They realized just how hard it was to find good furniture at reasonable prices in a market that was so fragmented and unorganized.
Their solution was to find good furniture-makers, and give them product designs suited for the urban middle-class. The online marketplace model gave them the scale for affordable price points. And they had their own teams for quality checks, delivery and installation, to ensure customers felt good and spread the word.
"World-class product design and exceptional customer experience have been our key differentiators, and have helped establish our dominance as the preferred furniture company in the country. We will continue to strengthen these aspects with focus on innovative technology, which will further elevate customer experience." says Goel.
Ultimate furniture connoisseur
The configurator is one example of the many innovations at Urban Ladder.  Goel shares with Tech in Asia the out-of-the-box thinking that is sometimes needed to give furniture shoppers a better experience. "Customers who want to buy a sofa are unsure about the cushioning. They want to know how firm or soft a sofa is. Would it sink too much if they sit on it, or is it too stiff? How do you figure that out without actually sitting on it?" asks Goel, before explaining how Urban Ladder came up with the solution. Sofas on the site now come with additional computer-generated images of people using it. You can see how the cushion works when a man or woman of a particular height and weight sits or reclines on it.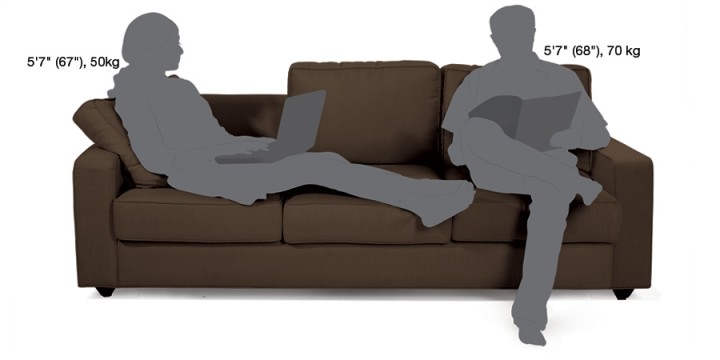 Goel himself is extremely picky about the furniture he uses. Before Urban Ladder launched beds, he had stayed without one for over a year as he couldn't find one that suited his tastes. His wife served him an ultimatum that he better get a bed or he would have to sleep out on the balcony furniture. That led to Urban Ladder's first bed. The prototype landed at Goel's home.
Urban Ladder currently offers 1,000 products in 25 categories of furniture. Its signature is solid sheesham or mango wood, and minimalist, functional design. A lot of urban middle-class Indians want exactly that for their homes, and the convenience of finding what they want online and ordering it without fear of getting ripped off.
Now the challenge for Urban Ladder is to maintain everything that has worked for it, while scaling up from seven cities currently to around 30 cities by March next year. The startup works with small furniture manufacturers in Bangalore, Mumbai, Rajasthan, and Chennai. So expansion would mean scaling up operations at the manufacturers' end too. Goel says that many of the small manufacturers are fired up to grow bigger. "Some of them, of course, will need support from us to build their manufacturing capabilities. We will do that," he says.
The scaling up will also involve building up logistics capabilities, because Urban Ladder's own personnel deliver and install the furniture. Rajiv Srivatsa, COO and co-founder, says in a statement on the series B funding: "We aim to double our employee base in the next six months."
Towards a complete room solution
But Urban Ladder has visions beyond adding features and scale. Goel lays it out for Tech in Asia: "What a customer is actually looking for is a beautiful home. Great furniture is one part of it."
This is something Goel and Srivatsa were clear about right when they started Urban Ladder. They are currently developing that thought to come up with "complete room solutions" based on the individual tastes of customers. Goel says this requires problem-solving from both a tech and design perspective.
"Our team is working along with a few design firms to crack it so that six months from now, you could come to Urban Ladder, answer a few questions on your preferences, and we would give you a slew of design themes for your room. You can choose a theme and pick whatever you want from it."
This would be a fundamental change in shopping. You don't pick things to buy initially, but rather express your taste, whether it's quirky, classic, or kitsch. The site's algorithms will then come up with themes to suit your preferences, and you can finally take your pick of what you want for your home. That's Urban Ladder's ambitious project for the future.