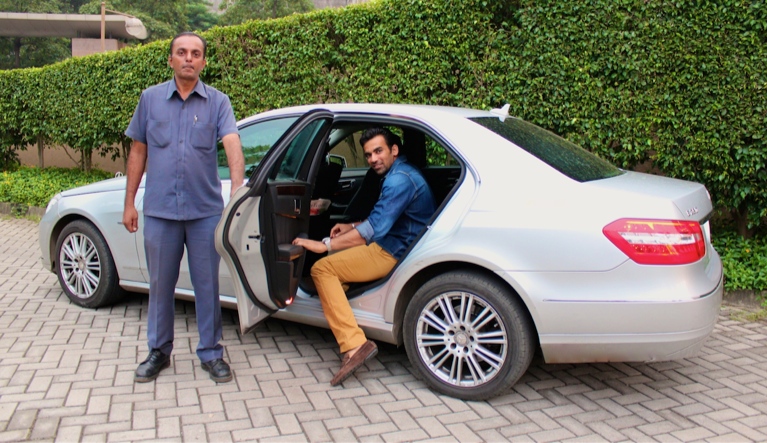 Car-booking service Uber is currently operating in three Indian cities – Delhi, Bangalore, and Hyderabad. Now that the US startup has got India's businesspeople used to the fancy limo service, Uber is rolling out its most hated and controversial feature: "surge pricing".
Surge pricing is Uber's euphemistic term for price gouging, which is when a product or service jacks up prices at times of peak demand or limited supply.
According to BGR India, Uber's price hikes at peak times are now being turned on in Delhi, and will likely expand to other Indian cities. We've contacted Uber for a full list of cities in Asia where this is happening or will happen. (UPDATE: An Uber representative in Asia points out that this surge pricing system has been enabled in other Asian markets before. Furthermore, the 1.25x surge multiplier that's mentioned below is not actually the highest it'll go. The rep adds that it's done so as to "maximize the number of rides that happen by bringing more supply onto the Uber system. This helps make sure Uber can always be a reliable ride").
Delhi riders of the 'Uber Black' service (the only one of Uber's tiered services available so far in Asia) will likely face "surge pricing" of 1.25x the normal rate at busy times. As in other countries, users will have to agree to the steeper rate, and type in the multiplier in the Uber app, to show they understand the difference. Despite those safeguards, this can still lead to sticker shock once you've arrived at your destination and realise it cost a hell of a lot more than your poor maths skills anticipated. The Valleywag blog has been especially critical of Uber's strategy, as seen in the recent case of a 14-mile ride in Los Angeles that ended up costing $325.
The counter-argument made by Uber is that it's applying the price multiplier to keep more drivers on the road – an incentive to keep more of its chauffeurs out there during holidays or atrocious weather. The firm also points out that airlines and many other services also jack up prices when needed.
Uber's minimum fare in Delhi is Rs 200, which is $3.25. That's one of the lowest rates for the service across Asia. The minimum ride in Shanghai, China, is the equivalent of $10. But that's no consolation when you see the dreaded price multiplier pop up in the app.
(Source: BGR India)
(Editing by Josh Horwitz)