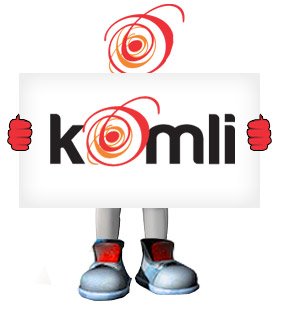 Today Mumbai-based digital advertising platform Komli Media has announced that the company has signed an exclusive partnership with Twitter. Komli will now take charge of Twitter's advertising products sales in five Southeast Asian countries – Singapore, Malaysia, Indonesia, Thailand, and the Philippines.
In this partnership, Komli will be looking to engage advertising agencies across the five aforementioned countries through a series of education and training programs about what Twitter ads have to offer. These Twitter ad products – which include promoted tweets, promoted accounts, and promoted trends – were previously only available to brands in the US, UK, Japan, and Latin America, and are now available through the Komli Engage sales team in the Southeast Asia region.
Akshay Garg, the managing director for Komli Media Southeast Asia, commented on this partnership:
We are really excited to partner with Twitter. Together, we will offer marketers new and relevant opportunities to engage audiences in SEA and drive brand value. Social media growth in this region is among the highest in the world, and Twitter is one of the most recognized and utilized platforms in our region
The Komli team says that Asia is home to 50 percent of the world's social network users, with 54 percent of Singaporeans and 44 million Indonesians being regular social network users. The team then said that the majority of these growing social network users consult various social media before making purchases. This partnership with Twitter can help advertisers to engage more effectively with these users.
Akshay then explained about Komli's future plans:
Komli Media will continue to focus on becoming a top three digital advertising business across APAC. On the back of our success with online video and social media we will be adding more ad solutions including mobile. In the coming year, we will be introducing more data and technology platforms to support our ad solutions and help deliver more value for our clients.
This latest partnership with Twitter is great news for the Komli team, particularly for the group of investors that ploughed its money into Komli Media in June. Southeast Asia users can expect to see more localized promoted tweets, accounts, and trends on their Twitter streams with this latest partnership.